Schneider Electric: Electrifying the energy transition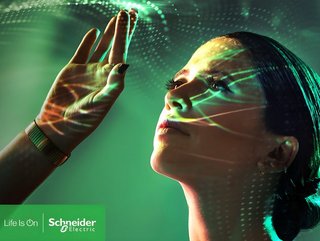 The implementation of Electricity 4.0 will lead to a significant transformation in how we manage, consume, conserve, and distribute energy
Electricity coupled with digital transformation will be the focal point of the energy transition, says Schneider Electric's EVP of Global Power Product
When the same mysterious force energises someone's touch, a stroke of lightning, and buildings across the world, a curious duality ensues: despite being a ubiquitous part of our lives, we simultaneously manage to take electricity for granted and marvel at its might.
In the Stated Policies Scenario, global electricity demand is projected to grow at 2.1% per year until 2040 – twice the rate of primary energy demand. This raises electricity's share in total final energy consumption from 19% in 2018 to 24% in 2040.
The next question that arises, then, is how will conversations surrounding sustainability and net-zero affect the rapid growth of electricity usage. According to energy industry leader Schneider Electric, electricity will be the focal point of the energy transition. The company believes that the key to achieving ambitious net-zero targets is by prioritising Electricity 4.0, which involves the integration of digital technologies and electricity on a huge scale. This rapidly growing digital economy will demand 50% more power by 2030; combining digital and electric resources will provide a solution.
The implementation of Electricity 4.0 will lead to a significant transformation in how we manage, consume, conserve, and distribute energy. The convergence of digital and electric power enables enhanced control, visibility, connectivity, and intelligence, resulting in greater efficiency and reduced waste.
We sat down with the EVP of Global Power Products at Schneider Electric, Rohan Kelkar, to discuss just how the company is planning to grow within the renewable energy space during the crucial global energy transition phase.
Driving innovative solutions as EVP of Global Power Products
As the EVP of Global Power Products at Schneider Electric since 2021, I am responsible for spearheading innovation to deliver sustainable and future-ready low-voltage electrical products and solutions in commercial, industrial, and electro-intensive applications that will help us achieve net-zero targets. At Schneider, we believe in the power of the partner ecosystem to deliver end-user value. Though we have the technology and solutions to help decarbonise our economies, our partners have a critical role to play, and, through our Partnering for sustainability programme, I am also focused on empowering our ecosystem of partners with resources and tools to accelerate towards a sustainable future.
Schneider's investments within the renewable energy space
A climate-neutral world is only possible if everyone plays their part. Only 25% of Fortune 500 companies have made public commitments to achieving net zero. Leading by example is a big part of our culture and we're already making massive strides in the renewable and clean energy space with initiatives in place at various Schneider Electric locations. For example, we have solar panels at sites in Vadodara (India), Bangpoo (Thailand), geothermal energy and the solar rooftop at The Hive (France), and solar panels and wind turbines at our new office park IntenCity (France). These initiatives are supported by our technical solutions, EcoStruxure Power and EcoStruxure Grid, both of which help to reduce energy consumption. We're also focused on off-site, long-term procurement through Power Purchase Agreements (PPAs). Long-term PPAs are a way to lock in energy prices for up to 20 years, mitigating some of the price volatility we're seeing. This approach will help us secure additional financing required for renewable electricity projects and acquire renewables respe
Kelkar is focused on empowering Schneider Electric's partners with resources and tools to accelerate towards a sustainable future.
The critical role of energy storage solutions and other DERs play in creating a decentralised grid
Luckily, Distributed Energy Resources (DER) connections to the grid are rapidly increasing. While grids were initially designed for continuous, centralised energy production, today's consumers seek more control over their energy, driving the presence of DERs. These Grids of the Future enable sustainability because they can better incorporate DERs to improve resilience. They adapt faster, are more responsive to weather crises, are sustainable and reliable, and can reduce operational costs with predictive maintenance strategies.
To put it into context, the IEA estimates that, from 2017-2020, there were 179GW of distributed solar added, while electric vehicle stock tripled to over 11 million. The convergence of digital solutions, combined with more leaders looking for sustainable offerings means we can offer smarter, interoperable solutions and systems at scale.
We have already seen various types of DERs being used like solar and wind. They allow a variety of renewable clean energy sources to be integrated into the grid. With six times more electricity expected to come from renewable sources by 2040, DERs offer a resilient solution that is safe and sustainable.