Digital technology in focus on World Ocean Day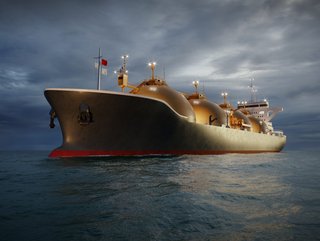 Huawei explains how 4G and AI are tackling the increasing marine environmental threats as the international community commemorates World Ocean Day
With the environment in the spotlight today to mark World Ocean Day, digital technology is increasingly being seen as a key enabler of environmental protection.
Off the coast of Mauritius, The International Union for Conservation of Nature (IUCN), Huawei, and Ecomode Society deployed the first underwater system in the Western Indian Ocean that can monitor coral reef ecosystems in real time.
The aim of the project is to restore highly threatened coral reef ecosystems by growing live coral in nurseries, transplanting them, and monitoring growth, water conditions, and threats like algae. The solution comprises underwater cameras with special lenses, sensors, a 4G network to carry data, and AI to interpret the findings. To date, nearly 10,000 coral fragments have been transplanted to degraded reefs, with a total of 25,000 planned for the end of 2022.
"The IUCN-Huawei partnership Tech4Nature project is a good example of an innovative project between the conservation and ICT sectors to realise the transformative potential of the appropriate use of digital technology for area-based nature conservation impact." said Stewart Maginnis, Deputy Director General - Programme, IUCN.
IUCN positions the combination of "Technology, Data, and Innovation" as central to achieving the ambitious goals of the IUCN Nature 2030 Programme.

The organisation also believes that innovations in data sensing, big data, machine learning, and AI can significantly improve knowledge and insights into impact areas such as land, water, oceans, and climate. In turn, this will help stakeholders design better informed conservation actions and monitoring systems for species and ecosystems.
Also at the summit, experts and conservationists from the environmental and science sectors, including Ecomode Society, WWF Italy, Berlevåg jeger og fiskeforening, Shan Shui Nature Conservation Center, and Huawei Digital Energy Product Line, shared their insights and global practices on climate change and the conservation of natural resources.
IUCN and Huawei recently hosted the Tech for a Better Planet online summit to demonstrate how technology can vastly improve nature conservation outcomes.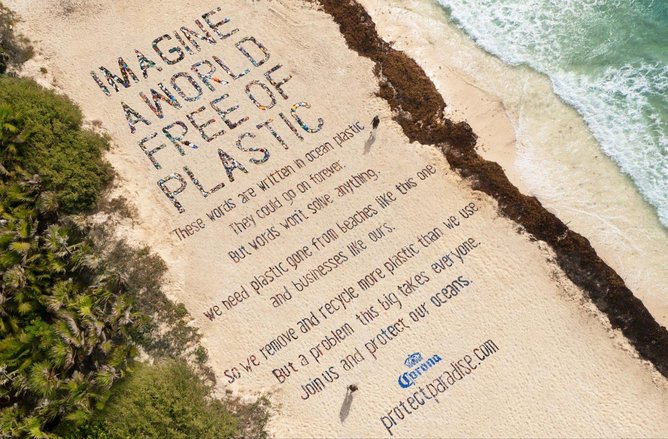 Plastic consumption in the spotlight on World Ocean Day
Corona, an AB InBev brand, has unveiled a written letter created from ocean bound plastic with the unifying message, "Imagine a World Free of Plastic" to illustrate the global scale of the ongoing environmental crisis. The plastic used in the exhibit is made from materials pulled from global beach clean-ups conducted by Corona and its partners.
The following markets recreated the Mexico plastic letter with ocean plastic from their local waterways/oceans: Brazil, Chile, Dominican Republic, Germany, Canary Islands, Italy and Puerto Rico.

The installation calls attention to the 300mn tons of plastic that enter our oceans every year and make up over 80% of all marine debris (IUCN, 2021).
"World Ocean Day is an opportunity to reflect and understand the human impact on vital natural resources," said Felipe Ambra, Global Corona Vice President.
"We created this plastic letter installation to highlight that it's time for action, not just words. We must act urgently to continue to protect our oceans from daily plastic pollution, and we hope this visual inspires others to reevaluate the role and impact they can have."
Yokohama Hakkeijima has created a series of snow globes - "Microplastic Globe" - using plastic waste collected from the ocean as flakes. These snow globes are currently exhibited at the "Imagine the Future Ocean with Art" exhibition in Tokyo until July 18 to raise awareness of ocean plastic pollution. After the product has served its purpose of raising awareness, they will be disposed appropriately under expert supervision.
Tackling oil pollution in world's oceans
Oil spills make up about 12% of the oil that enters the ocean. The rest come from shipping, drains and dumping
Oil spills cause a very localised problem but can be catastrophic to local marine wildlife such as fish, birds and sea otters
Oil cannot dissolve in water and forms a thick sludge in the water. This suffocates fish, gets caught in the feathers of marine birds stopping them from flying and blocks light from photosynthetic aquatic plants.