Transcending energy perception & embracing renewables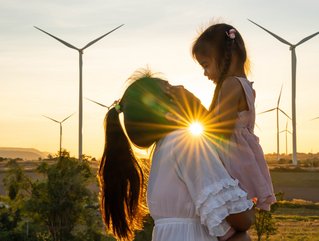 Sustainability
Yokogawa's Eric Meyer Jr., CombustionONE/Energy Transition Solutions Consultant & Sanders Anderson, M.Sc., Marketing Specialist, discuss renewable energy
Just another hot and humid day in Houston. Kingsley was a new employee working for a local oil and gas giant. Feeling like an outsider inside the Q3 planning meeting, Kingsley was apprehensive. Employees were asked to contribute measurable goals for the immediate future. Kingsley was a Toastmasters pro, so he knew how to articulate, whether to go deep on a subject, or just touch on relevant facts. But he was unsure how welcome his green energy pitch would be. To his complete surprise, senior managers agreed to consider proposals expanding green energy power projects.
There has been interest in renewable energy sources since the 1970s so what took so long? It has to do with the way we look at the world and the lenses we adopt. Lenses affect the way people see the world. Blurry. Rosy. Sharp. Shaded. So too with each nation's evolution. The lenses through which countries see the challenges they face have been forged by the experiences they have shared, the priorities of their cultures, and the resources they have chosen to develop.
In this energy transition from reliance on fossil fuels and from generating carbon that leads to climate change, there are many lessons we in the United States can learn from other nations. We need to be looking for best practices and trying to see through the lenses that have shaped successful green energy transitions around the world.
Lenses are shifting. Sustainable energy used to be a dirty word and more so if you lived in a province or state associated with rodeos. But today there is little to no shame in unapologetically standing up for the health of our planet and the future generations to come. But that is just part of the equation. Renewable energy has a cornucopia of benefits.
Learn from the energy transition leaders.
For over ten years, the World Economic Forum has used the energy transition index (ETI) to evaluate and rank countries[1] on the energy transition path. The ETI[2] considers factors contributing to a country's "current energy system performance and the enabling environment for the energy transition." Sweden leads the world with an ETI of 79. The United States[3] ranks 24th on the list. Not too shabby, but there are many growth opportunities.
Countries and even regions within countries each have a unique focus on energy sources based on resource availability, economy, and culture. For example, the U.S. has an installed solar capacity of over 100 GW[4] (in 2021), up from 0.34 GW in 2008. Most of the solar energy in the U.S. is generated, maybe not surprisingly, in California and Texas[5]. Japan has an estimated total installed solar capacity of 71.4 GW. A solid increase for the U.S. and an impressive number for Japan.
Renewable energy in Costa Rica supplied 99.78% of the energy output for the entire nation in 2020. In 2018, renewable energy provided 98% of Costa Rica's electrical energy — mostly hydroelectric power and geothermal. [6] In 2021, the U.S. derived 20%[7] of its electricity from non-nuclear renewable energy sources — 9% from wind and 6% from hydropower. Given the significant energy usage in the U.S., consider the potential reduction in carbon emissions if the U.S. could attain even half of Costa Rica's renewable usage.
What lenses have driven these successes? How can we in the U.S. continue to adjust our lenses to see afresh what can be done to reduce our carbon emissions? Industry participants — from equipment maintenance technicians to CEOs — have opportunities to become environmental leaders.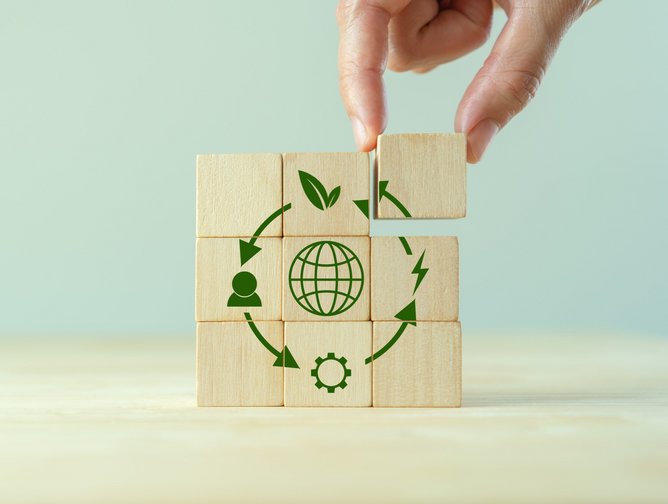 Sustainability
Consider the resources shaping history.
Looking back can guide forward-thinking developments. As early as the waterwheel — yes, that was new at some point — society has been looking for new ways to produce and energize economies.
Water and other naturally occurring resources contribute to a country's history of energy usage. For example, Sweden[8] has always had easy access to flowing water and biomass. Today those two resources form the foundation of Sweden's renewable energy strengths. Hydropower is used for electricity whereas bioenergy fulfills heating requirements.
Historically, Costa Rica has relied on its water tables[9] to remain clean for its population, turned away from fossil fuels, and created laws against oil drilling. The country also traditionally has promoted itself to tourists as clean and has protected its land for its people and future generations. As a result, it has reserved a higher portion of its land for national parks, 10% protected as national parks, and 17% for reserves, wildlife refuges, and protected zones[10].
Which resources can the U.S. best utilize so the children of today in 50 years could say confidently that the U.S. industry stepped up to reduce carbon emissions? Industrial manufacturing has access to solar, water, and wind. And in the Midwest U.S., companies and farmers have access to biomass opportunities. What incentives will invite all companies to jump in and share power on the grid?
Embrace the incentives stimulating action.
Many countries find success by promoting energy transition through economic incentives and laws. Again turning to Sweden, where in 2003 they initiated an electricity certificate system[11], a market-based support system to increase electricity production based on renewable energy sources. To qualify electricity must be generated using wind, solar, geothermal, or wave power. Steadily increasing since 2003, Sweden's renewable electricity production reached 63.26% in 2015. Biofuels or small-scale hydroelectric plants also can participate.
Economic conditions impact how a country moves forward, independent of concern for carbon output. As countries understand their budgets and energy requirements, they search for resources nearby that can be harnessed rather than using resources that must be purchased from outside sources.
As mentioned previously, the resources at hand become critical. Both Costa Rica and Ethiopia[12] have consistent access to hydropower and, since 1990, have made investments even before the worldwide emphasis on avoiding carbon-based fuels. Costa Rica's economic requirements, in part, have driven the country to generate 73% of its energy from hydropower, 14% from geothermal sources, 12% from wind, and 0.63% ​​from biomass and solar panels[13].
Which tax credits, such as the renewable electricity production tax credit (PTC), or other financial incentives will entice the next energy transition partners?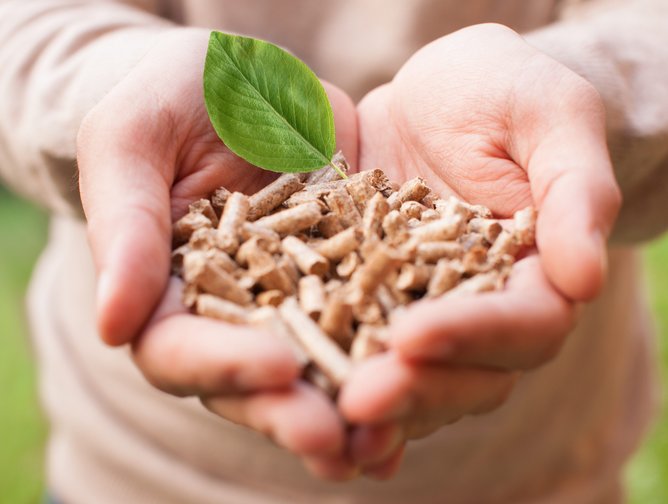 Biofuel
Promote acceptance through culture change.
How do countries promote renewable sources of fuel and encourage the population to turn to renewables wholeheartedly and for the long term? Social acceptance seems to be a factor in certain countries that have excelled in evolving renewable energy programs. A study[14] ("Trends in Social Acceptance of Renewable Energy Across Europe—A Literature Review") shows the importance of prominent drivers such as trust, justice, location issues, and political and community atmosphere.
Taking on the challenge to act in a globally socially acceptable way, Scotland[15] defined ambitious goals and declared that by 2025 they would reach net-zero emissions. In 2016 their last coal-fired power station closed. And in 2020, 97% of Scotland's electricity demand was met by renewable energy sources. It's impressive how far they have come considering that in 2011, only 37% of demand was met by renewable resources.
As quoted by the BBC, Scotland's climate and energy policy manager Holly O'Donnell has promoted the actions, "Not only do renewables reduce the impact of our electricity use on the climate, they are also generating jobs and income for communities around the country[16]." Scotland's renewable energy industry supported more than 27,000 full time equivalent jobs in 2020.
In Costa Rica, social acceptance work has been ongoing, as Irene Cañas, president of the Electricity Institute (ICE) was quoted in the Tico Times, "Our electricity matrix is the result of more than 70 years of implementing sustainability and solidarity policies, which promote energy development along with the preservation and recovery of the environment. [17]"
Could it be true that renewable energy promotion builds social acceptance? The climate policy info hub states that "Social acceptance is influenced by both the awareness of climate change and its impacts, and the knowledge of the renewable energy technology in question. There is an evident positive relation between people's awareness about climate change and its impacts, and their preparedness to act."
Move forward with industry and innovation.
When cultures and individuals understand the need for change, innovation holds opportunities, and industries are ready to advance. In a movement toward a circular economy[18] — where materials, products, and services stay in circulation for as long as possible — the U.S. can look at Germany where their heavily industrial economy requires raw materials. They developed the German Mineral Resources Agency in 2010 which deals with material flows and has begun an initiative that promotes a circular economy in industrial arenas.
In addition to reusable resources, countries and industries must apply technology to at-hand resources. As with the waterwheel example, technology sometimes follows the resources at hand and can help grow the circular economy. Biomass offers potential, for example, in many areas across the U.S. where farms and other industries have significant resources.
Looking at The Netherlands, where waste-to-energy (WtE) processes provide strong assistance in the circular economy, a single facility[19] uses household waste (municipal solid waste) as a feedstock to supply clean energy that can power 26K households. In that facility, innovations extend to solutions that optimize[20] operations of the WtE process. Technology is used not only to energize waste but also to develop more efficient methods so less energy is used in the process.
Maintaining the energy network across grids and optimizing renewable resources is challenging, but industries are finding ways to do it. The solution is made possible in part by companies implementing a path to digital transformation (DX) where data is gathered efficiently, analyzed intelligently, and used to predict conditions.
Data and analysis enabled by DX can tell systems which renewable resources are available, indicate levels of availability, and who will need them. Innovative technologies are assisting the U.S. industrial sector today to generate renewable energies, optimize the generation process, predict the health of critical equipment, tie the resources to the grid, and optimize the prediction and usage of energy. These diverse technologies are in use now and are undergoing impressive improvements to meet future requirements.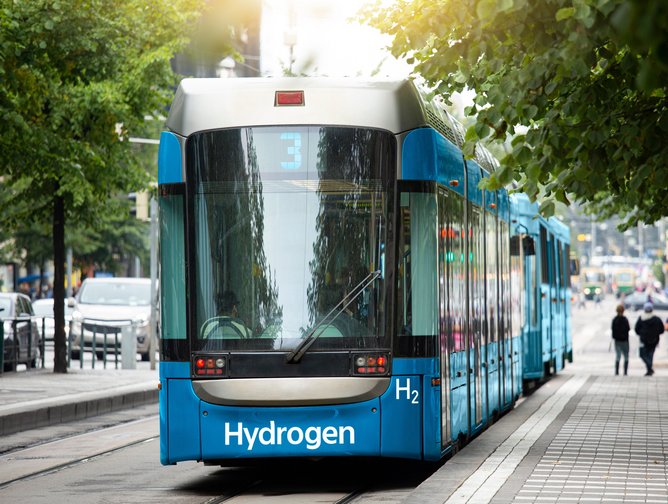 Sustainable transport
Step Out and Step Up.
The pool of available resources in the U.S. is deep and the challenges are surmountable. By adjusting cultural, economic, and innovation lenses, people in the U.S. will rise to use more renewable resources. The renewable energy mix will dilute the reliance on fossil fuels and make the country more resilient to global changes.
The future of U.S. green energy will not be a one size fits all solution. If anything, we will likely see the introduction of various renewables working together with more traditional energy sources to meet ever-increasing demands. The intermittent availability of wind and solar will continue to be a challenge. Energy storage will be paramount as a differentiator and as a counterweight to the negative perception of renewables as not-on-demand energy sources.
We will likely see a noticeable increase in detachable and transportable Distributed Energy Resources (DERs). And we will almost surely see vast improvements to our energy grids to match the expected increase in renewable energy output. That will demand concerted cooperation across grids by private companies, municipalities, and states. Shared energy networks will require it.
The current environmental crisis and energy challenges require honesty. Human impact on the environment has already had detrimental effects. But there is good news. And even better news. The good news is that the global response is underway. And the better news is viable renewable economics already exist and companies are implementing sustainable energy solutions. Ramping up renewable energy solutions will not be a matter of if, but of when.
Companies embracing the challenge will be the green energy champions and co-create the solutions. And the benefits will touch every aspect of society like reducing dependence on imported fuels, stimulating job growth, and generating a safe and sustainable path forward we can all be proud of.
[1] https://www.weforum.org/agenda/2021/04/energy-transition-race-which-countries-leading/
[2] https://www3.weforum.org/docs/WEF_Fostering_Effective_Energy_Transition_2021.pdf
[3] https://www.weforum.org/reports/fostering-effective-energy-transition-2021/in-full/rankings
[4] https://www.nasdaq.com/articles/the-top-five-nations-leading-in-solar-energy-generation-2021-08-17
[5] https://www.eia.gov/energyexplained/solar/where-solar-is-found.php
[6] https://www.trade.gov/market-intelligence/costa-ricas-renewable-energy
[7] https://www.eia.gov/tools/faqs/faq.php?id=427&t=3
[8] https://sweden.se/climate/sustainability/energy-use-in-sweden
[9] https://ticotimes.net/2011/06/24/lawmakers-join-battle-to-block-oil-drilling-in-costa-rica
[10] https://costarica.org/national-parks/#:~:text=Costa%20Rica%20National%20Parks%20a,a%20handful%20of%20biological%20reserves
[11] https://www.energimyndigheten.se/en/sustainability/the-electricity-certificate-system/
[12] https://www.wri.org/insights/6-lessons-energy-decarbonization-countries-leading-way
[13] https://ticotimes.net/2021/10/28/costa-ricas-electric-grid-powered-by-98-renewable-energy-for-7th-straight-year
[14] https://www.ncbi.nlm.nih.gov/pmc/articles/PMC7764547/
[15] https://www.bbc.com/news/uk-scotland-56530424
[16] https://www.bbc.com/news/uk-scotland-56530424
[17] https://ticotimes.net/2021/10/28/costa-ricas-electric-grid-powered-by-98-renewable-energy-for-7th-straight-year#:~:text=The%20Costa%20Rican%20government%20expects,for%20Energy%20Control%20(CENCE)
[18] https://ellenmacarthurfoundation.org/articles/which-country-is-leading-the-circular-economy-shift
[19] https://www.power-technology.com/marketdata/hvc-dordrecht-waste-to-energy-plant-netherlands/
[20] https://www.dublix.com/library/references/boiler-fouling-and-corrosion-reduction-sulphation-generator-sulfgen-hvc