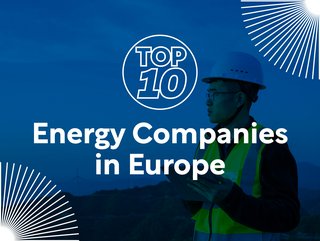 Top 10 Energy Companies in Europe
Our Top 10 Energy Companies In Europe include Shell, bp, Engie, EDF, E.ON, Vestas, Total Energies, Inel, Iberdola and National Grid
As Europe's energy sources continue to be fraught by the ongoing political situation with Russia, European energy companies work to find alternatives to Russian oil as a dependant fuel source. The recent agreement from Estonia, Latvia and Lithuania to synchronise their electricity grids with the European grid by early 2025, are a "symbol of European solidarity in action," says Kadri Simson, European Commissioner for Energy.
"The project will not only bring energy security in the region and complete the EU integration of the three Baltic States, but will also support the implementation of the Green Deal by ensuring secure, affordable and sustainable energy for the Eastern Baltic Sea region and the Union as a whole."
Europe's focus on unifying for the benefit of the green energy transition is reflected in our Top 10 Energy Companies in Europe, many of whom are utilising global partnerships and developing shared technologies to benefit the continent, and indeed the world.
National Grid is an energy company operating in the US and UK that owns the high-voltage electricity transmission network in England and Wales. It is the UK's largest electricity distribution network and serves nearly 8 million customers. The National Grid works towards being at the heart of a clean, fair and affordable energy future.
"Business needs to stand for something more than simply profitability," believes John Pettigrew, Chief Executive Officer at National Grid.
"Now, more than ever, we have a responsibility to demonstrate our contribution to society more broadly. At National Grid we're committed to being a responsible business in everything we do. It's enshrined in our purpose – to Bring Energy to Life."
Spanish multinational energy company Iberdrola is a global leader in clean energy, grids and storage. It has been committed to clean energy for more than 20 years, working towards the objective of exceeding 52,000 MW of renewable capacity by 2025.

"Over more than two decades, we have built a strong track record of performance and our plans ensure that Iberdrola will continue to be at the heart of delivering the smart grid and renewable energy improvements that the energy transition requires around the world," says Ignacio Galán, Executive Chairman of Iberdrola.

With roots in Italy beginning in 1962, Enel now operates in 30 countries, driving the energy transition from fossil fuels to renewables. The energy company is committed to renewable energy sources, above all, hydroelectric, wind, solar, geothermal, biomass and cogeneration plants, developing technologies that respect the environment.
"Zero emission technologies are improving people's lives significantly, while entailing a wide range of positive effects on the way resources are currently produced and used, thanks to circular economy practices and smarter energy systems," says Francesca Gostinelli, Head of Group Strategy, Economics, and Scenario Planning at Enel.
French multinational energy company TotalEnergies has operations in the oil and gas, renewable energy, and natural gas sectors.
TotalEnergies made sustainable development an integral part of its strategy, projects, and operations as it aims to enhance people's well-being and serve as a leading advocate for the United Nations Sustainable Development Goals, including through goals to reduce greenhouse gas emissions by 30% by 2025 compared to 2016
Embracing a transformative approach to energy, the company is actively reinventing the energy sector to establish itself as a global leader in the transition towards sustainable energy — driving it towards its goal of net-zero carbon emissions by 2050.
Wind energy generates power with a carbon footprint 99% lower than that of coal — Denmark based global wind energy leader Vestas has more than 40 years experience in wind generation.
It has prevented 1.5 billion tonnes³ of CO₂ being emitted into the atmosphere through over 169 GW of wind turbines installed in 88 countries, and it was the first company to reach the 100 GW landmarks for both the installation and service of wind turbines.
Vestas was recently announced as third in Sustainability Magazine's Top 100 Sustainable Companies.
E.ON's core focus is to provide decentralised, green, and interconnected solutions that address the needs of its customers alongside those of the environment. It aims to lead the global shift towards new technology by supporting customers in being more sustainable at home, helping companies to reduce their business carbon footprint and across communities to build smart and sustainable cities.
The company has invested £3.5bn in UK renewables since 2009, offers 100% renewable electricity for all customers and has 5.6 million UK customers. Outside of the UK, E.ON is working on sustainable projects around Europe, including Berlin TXL.
EDF is Britain's biggest generator of zero carbon electricity, generating zero carbon electricity from wind, nuclear and solar to help cut UK carbon emissions to nothing.
The company offers zero carbon electricity as standard for fixed home energy customers, using its portfolio of 36 windfarms and investing in renewables including solar and nuclear. EVs are also part of its portfolio, with electric car leases and charging offered.
"Two years of energy crisis have demonstrated the urgency to ensure clean, secure, affordable energy for Britain's homes and businesses," says Simone Rossi, UK CEO of EDF.
"Action on nuclear and renewable generation, green hydrogen production, energy efficiency and electrification of heat and transport, as well as tackling obstacles to infrastructure development is needed at scale and pace on all these fronts.
French multinational utility company Engie operates in three key business sectors:
Low-carbon electricity generation (with particular emphasis on natural gas and renewables)
Energy infrastructures
Customer solutions
The company is Europe's number one gas infrastructure operator, with 12 billion metres squared of natural gas storage capacity.
"A successful transition means achieving net zero carbon while ensuring that the cost to citizens and businesses is kept under control, developing a robust and reliable energy system," says Catherine MacGregor, Engie's CEO.
"To achieve this, we are convinced of the need to exploit all levers for decarbonisation. The combination of the molecule and the electron is the answer to these challenges on a national and European scale."
"We are helping provide the energy the world needs today and — at the same time — investing with discipline into our transition and the energy transition," says Bernard Looney, bp Chief Executive Officer.
"We are strengthening bp, with our strongest upstream plant reliability on record and our lowest production costs in 16 years. Importantly, we are delivering for our shareholders – with buybacks and a growing dividend. This is exactly what we said we would do and will continue to do — performing while transforming."
One of the leading organisations in the energy sector, bp is equipping itself with renewable energy revenue streams to not only provide economic stability, but also encourage a sustainable outlook on energy consumption. Aside from energy generation, the company supplies its own EV chargers through the BP Pulse name and it continues to build its network of services.
Shell is a global group of energy and petrochemical companies with more than 90,000 employees in more than 70 countries using advanced technologies and taking an innovative approach to help build a sustainable energy future.
With a background in gas and oil, the energy company has turned its attention to sustainable solutions, including renewable energy and EV charging.
"The energy transition won't come without challenges — that I recognise. But the opportunity to be able to rewire the entire energy system towards lower carbon, under our watch? What a fantastic opportunity," says Wael Sawan, CEO of Shell.
"I wouldn't want to be anywhere else other than in this sector, and specifically in this company, at this point in time."
*******************
For more energy insights check out the latest edition of Energy Digital Magazine and be sure to follow us on LinkedIn & Twitter.
You may also be interested in Sustainability Magazine and EV Magazine.
Please also check out our upcoming event - Sustainability LIVE in London on September 6-7 2023.
BizClik is a global provider of B2B digital media platforms that cover Executive Communities for CEOs, CFOs, CMOs, Sustainability Leaders, Procurement & Supply Chain Leaders, Technology & AI Leaders, Cyber Leaders, FinTech & InsurTech Leaders as well as covering industries such as Manufacturing, Mining, Energy, EV, Construction, Healthcare + Food & Drink.
BizClik – based in London, Dubai, and New York – offers services such as Content Creation, Advertising & Sponsorship Solutions, Webinars & Events.