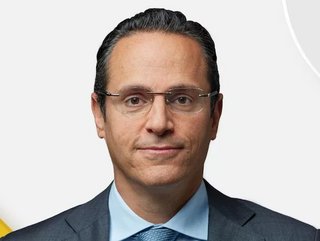 Wael Sawan, CEO of Shell. Credit | Shell
Energy Digital puts the spotlight on some of the CEOs at the helm of the companies pioneering the global switch to renewable energy and promoting net zero
Energy companies are critical players in the journey to net-zero, making it easier for consumers to convert to clean energy through the development of new technologies and infrastructure. At the helm, CEOs steer their companies, playing an essential role in the fight to reach The Paris Agreement targets.
Our list contains leaders who have held their position for six months, to those who have been in leadership for decades. Their companies — including Shell, Total Energies and SSE plc — provide energy to households and companies around the world.
From driving change and spearheading new initiatives to navigating challenges and making strategic decisions, we take a look at the top 10 CEOs of energy companies.
John W. Ketchum is CEO, President, Director and Chairman of NextEra Energy, one of America's largest capital investors in energy infrastructure, with between US$85bn and US$95bn in new infrastructure investments planned through 2022.
NextEra Energy is working towards Real Zero by no later than 2045 — completely eliminating carbon emissions from its operations.
"We are building on our decades of innovation and investments in low-cost renewable energy to decarbonise our company while keeping bills affordable for our customers," says Ketchum.
"Attaining Real Zero will be one of those achievements that provides lasting value to our customers and the communities where we do business."
Exxon Mobil Corporation (Exxon) is one of the largest energy companies in the world, officially founded in America in 1973 but with foundations in the 1880s. Darren Woods has been CEO and Chairman since 2017.
He also holds positions including chairman of the National Petroleum Council, on the board of directors of the American Petroleum Institute and the board of trustees of the Center for Strategic and International Studies.
He is also a member of the Business Roundtable, the Business Council and the Texas A&M University Engineering Advisory Council.
As Chair, President and Chief Executive Officer of Duke Energy, Lynn Good aims to deliver affordable, reliable and clean energy while creating substantial economic benefits for communities.
Good is spearheading Duke Energy's ambitious climate objectives through an aggressive clean energy plan, including a minimum 50% reduction in carbon emissions by 2030, 80% by 2040, and achieving net-zero electricity generation by 2050.
She has also been named one of Energy Digital's Top 10 Women in Energy.
Mike Wirth is Chairman of the Board and CEO at Chevron, one of the highest privately-held total carbon emissions companies in the energy sector. Wirth has been at Chevron since 1982, joining the company fresh from gaining his degree in Chemical Engineering from the University of Colorado.
In addition to his roles at Chevron, Wirth also is a member of the Board of Directors of Catalyst as well as Chairman of the Board of the American Petroleum Institute. He is a member of the National Petroleum Council, the Business Roundtable, the World Economic Forum International Business Council and the American Society of Corporate Executives.
Larry Culp is Chairman and CEO of General Electric (GE) and CEO of GE Aerospace. As leader of GE, Culp has led GE's transformation to become a more focused, simpler, and stronger high-tech industrial company. GE's commitment to sustainability is reflected in its focus on renewable energy sources, particularly in the development of wind turbines. The company has been at the forefront of wind energy technology, continuously advancing turbine designs and improving efficiency.
Culp is a member of the Board of Visitors and Governors of Washington College, serves on the Wake Forest University Board of Trustees, and has lectured at Harvard Business School.
5. Ryan Lance
ConocoPhillips is the world's largest independent exploration and production company, and has been led by Ryan M. Lance as Chairman and Chief Executive Officer since 2012. The company has set a target to reduce its greenhouse gas emissions and to achieve net-zero emissions from its operations and upstream oil and gas production by 2050. It has also been investing in low-carbon technologies such as carbon capture and storage, and hydrogen production.
Lance earned his Petroleum Engineering degree from Montana Technological University in Butte in 1984, and has since held multiple positions at ConocoPhillips, including holding responsibility for international exploration and production.
Alongside being listed as one of March8's Top 100 Leaders of 2022, Catherine MacGregor is CEO of Engie, leading the company to accelerate the transition towards a carbon-neutral economy through reduced energy consumption and more environmentally-friendly solutions. The company is working towards net-zero by 2045, alongside proving its customers clean, renewable energy. As part of its work towards decarbonisation, it also surveys and researchers global leaders in a unifying approach to corporate sustainability.
MacGregor is also an advisory member of the Board of Directors of Toulouse School of Economics, Director of AFEP, member of the Executive Committee of the World Business Council for Sustainable Development and Director and member of the Board of Directors and office of Entreprises pour l'Environnement.
SSE plc is a UK based electricity infrastructure company that is at the heart of the clean energy transition investing an average US$9m daily in homegrown energy — a potential US$32bn this decade accelerating progress towards net zero emissions. Earlier this year, the Scottish energy giant pledged to invest up to US$49.3bn in green energy in the next decade after seeing its annual profits almost double.
Alistair Phillips-Davies is leading the company towards green energy, as it builds the world's largest offshore wind farm, and provides 100% renewable electricity as standard for fixed contract clients. He has over 25 years experience with the SSE Group, and has been CEO of SSE plc since 2013.
Patrick Pouyanné is a French business executive who has been serving as the CEO of TotalEnergies (formerly known as Total S.A.) since 2015, and is Energy Digital's Top Energy CEO in Europe.
Total is a French multinational energy company with operations in the oil and gas, renewable energy, and natural gas sectors. The company is involved in the exploration, production, and transportation of oil and natural gas, both in conventional and unconventional resources.
Total has set a target to achieve net-zero emissions across its operations and its energy products by 2050 and to reduce its greenhouse gas emissions by 30% by 2025 compared to 2016.
Pouyanné believes Total's main responsibility is to help provide safe, affordable energy solutions to as many people as possible, while managing energy consumption and the related emissions.
Energy giant Shell is working towards a sustainable future in energy, and believes that biofuels and lower carbon fuels could play a significant role in reducing the net carbon footprint of mobility.
Wael Sawan joined Shell in 1997 as an engineer, and now leads the company's Powering Progress strategy as CEO, working to provide the energy the world needs today while building the energy system of the future. Sawan became CEO in January 2023, taking over from Ben van Beurden who held the role from 2014.
"A company is not about the leadership of the company," Sawan reports.
"A company is about the heart and soul of the company. And in our case, that is the 80,000 people who make Shell what it is today. It's how I stay connected day in and day out."
Previously, Sawan has held multiple roles within Shell, including Integrated Gas, Renewables and Energy Solutions Director. He gained his degree in Engineering from the Canadian McGill University.
"The energy transition won't come without challenges — that I recognise. But the opportunity to be able to rewire the entire energy system towards lower carbon, under our watch? What a fantastic opportunity. I wouldn't want to be anywhere else other than in this sector, and specifically in this company, at this point in time."
******
For more energy insights check out the latest edition of Energy Digital Magazine and be sure to follow us on LinkedIn & Twitter.
You may also be interested in Sustainability Magazine and EV Magazine.
Please also check out our upcoming event - Sustainability LIVE in London on September 6-7 2023.
BizClik is a global provider of B2B digital media platforms that cover Executive Communities for CEOs, CFOs, CMOs, Sustainability Leaders, Procurement & Supply Chain Leaders, Technology & AI Leaders, Cyber Leaders, FinTech & InsurTech Leaders as well as covering industries such as Manufacturing, Mining, Energy, EV, Construction, Healthcare + Food & Drink.
BizClik – based in London, Dubai, and New York – offers services such as Content Creation, Advertising & Sponsorship Solutions, Webinars & Events.