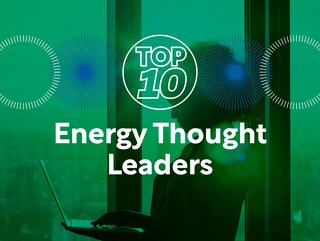 Top 10 Energy Thought Leaders
Our top thought leaders head companies including Siemens Energy, Power for All, EDF, Schneider Electric, Bain & Company, Deloitte, Chevron, & Phillips 66
As the energy transformation continues, having inspiring thought leaders at the forefront of some of the world's leading companies is essential to a successful transition to global use of renewable energy.
In 2022, global clean energy investment rose to US$1.7tn. According to Global Energy Transitions Stocktake, for every dollar spent on fossil fuels, 1.7 is now spent on clean energy — five years ago this ratio was 1:1.
Clean energy investment is set to grow further in 2023, with growth driven largely by solar energy and electric vehicles (EVs).
As the industry continues to gain traction, increased efficiency, intelligent technology development, clever investing and expert decision making is crucial. We've chosen some of the leaders paving the new path of green energy.
Chief Executive Officer and President of the Executive Board, OMV Petrom
Christina Verchere has been CEO of OMV Petrom since 2018, having previously spent the majority of her career at BP, with roles including Regional President Asia Pacific and President and CEO BP Canada Energy Group.
OMV Petrom is the largest integrated energy company in South-Eastern Europe, and is active along the energy value chain: from exploration and production of oil and gas, to refining and fuels distribution and further on to power generation and marketing of gas and power. It provides the energy needed for day-to-day modern life, including fuels for mobility, and energy for light and heat.
Verchere holds a Master degree in Economics Science from the University of Aberdeen, Scotland.
Chief Executive Officer and Co-Founder, iClima Earth
iClima Earth is an impact green FinTech working to redefine climate change investments, focusing on the companies that can enable CO2e avoidance.
Gabriela Herculano is a columnist for illuminem, where she writes about energy transition, distributed renewable energy, decarbonization strategies and thematic green investments, and she is the Managing Director at Invest & Grow Projects Ltd.
EVP Emerging Energy & Sustainability, Phillips 66
Having worked in energy for over 30 years, Zhanna Golodryga is EVP Emerging Energy & Sustainability at Phillips 66, working to meet the world's changing energy needs. She focuses on developing and commercialising opportunities in renewable fuels, batteries, hydrogen and carbon capture, the four pillars of the company's Emerging Energy strategy.
She is also a board member at Regions Financial Corp. and the Memorial Hermann Foundation, and Chair of Aspen Technology Executive Advisory Board.
President of New Energies, Chevron
Working within Chevron since 1999, Jeff Gustavson was appointed President of New Energies for the American based energy company in 2021. Within this, he is focused on lower carbon solutions that have the potential to scale, including commercialization opportunities in hydrogen, carbon capture, and offsets and support of ongoing growth in biofuel.
He sits on the external advisory boards for both the College of Engineering and the Department for Research and Innovation at the University of Colorado, and was recently appointed to the board of directors of the Chevron Employee Political Action Committee.
Global Energy, Resources & Industrials Leader, Deloitte
Having worked extensively in the industry for over 30 years, Stanley Porter is Deloitte's Global & US Energy, Resources & Industrials (ER&I) Industry Leader. He oversees and drives the development and execution of the overall ER&I strategy across all geographies and businesses, including more than 44,000 professionals serving close to 75% of the Global Fortune 500 clients. Deloites industry practices span across Power, Utilities & Renewables sectors, Industrial Products & Construction; Oil, Gas & Chemicals; and Mining & Metals.
Alongside writing articles on energy transition and management, Porter serves on the Millstein Center for Global Markets & Governance Board of Advisors, United States Energy Association Board of Directors, Boys & Girls Club of Greater Washington Board of Directors, and the Afterschool Alliance Board of Directors. I'm a member of the Executive Leadership Council.
Global Head of Energy & Natural, Bain & Company
Joe Scalise joined Bain & Company in 1997, where he is the head of Global Energy & Natural Resources practice, based in San Francisco. He previously led Bain's Global and Americas Utilities & Renewables practice.
His most recent work has centred in four areas:
- Industry transformation: Implications of flat/declining loads and regulatory adventurism
- Cost and performance: Transitioning the sector to a competitive footing; there is no strategy for which cost discipline is not critical
- Digital: Beyond "pilot" use cases to scale deployment
- M&A: Industry consolidation, diligence and integration
He also writes surrounding industry trends and thoughts.
Power & Grid Segment President, Schneider Electric
As Power & Grid Segment President for Schneider Electric, Gary Lawrence is a passionate driver for a sustainable and green future. He joined the company in 2014, leading the global E-house business based in Singapore, and he now leads the strategic direction and customers of Utilities — core to this is the empowerment of digitisation and green sustainable energy.
Gary spent six years in the Royal Australian Air Force and has an MBA from the University of New South Wales.
Chief Executive Officer, EDF
Simone Rossi was appointed CEO of EDF in 2017, having been with the company since 2004 and head of EDF Group's international division since 2015.
Prior to that he held a number of roles across the Group including as Chief Financial Officer to EDF in the UK; Chief Financial Officer at Constellation Energy Nuclear Group in Baltimore (USA), and five years as Head of Strategy at Edison SpA in Milan (Italy), where he subsequently covered the responsibility of Director of Planning, Control and IT.
Rossi has a Degree in Business Administration from Bocconi University, Milan, and a Degree in Clarinet from Istituto Puccini, Gallarate (Italy).
Chief Executive Officer and Founder, Power for All
Since 2015, Power for All has focused on growing the market for distributed renewable energy (DRE) to end energy poverty.
As the CEO and founder of the Power for All campaign, Kristina has helped create a movement dedicated to achieving universal energy access by 2025.
Kristina is working globally to advance decentralised renewable energy solutions — ranging from mini grids to solar rooftop systems and mobile solar farms — with initiatives in East and West Africa and India.
She is also a regular speaker and author of several papers including Utilities 2.0: Reimaging Utilities as a Way to End Energy Poverty, alongside being a long-serving member of the United Nations' Technical Advisory Group for SDG7.
President, Chief Executive Officer and Chief Sustainability Officer, Siemens Energy
Siemens Energy is working to empower its customers to meet the growing global demand for energy while transitioning to a more sustainable world, offering products, solutions, and services across the entire energy value chain.
Originally operating as part of technology giant Siemens, Siemens Energy split from the parent company in 2020 and Bruch took charge.
"I define my purpose and that of my company as 'energising society'. We want to ensure all people have equal opportunities to sustainable, reliable, and affordable energy – no matter where they are," Bruch says.
"For me, climate change is the biggest and most urgent challenge facing humankind. We need all hands on deck before it is too late."
Previously, he was Executive Vice President and CEO at Linde Engineering.
******
For more energy insights check out the latest edition of Energy Digital Magazine and be sure to follow us on LinkedIn & Twitter.
You may also be interested in Sustainability Magazine and EV Magazine.
Please also check out our upcoming event - Sustainability LIVE in London on September 6-7 2023.
BizClik is a global provider of B2B digital media platforms that cover Executive Communities for CEOs, CFOs, CMOs, Sustainability Leaders, Procurement & Supply Chain Leaders, Technology & AI Leaders, Cyber Leaders, FinTech & InsurTech Leaders as well as covering industries such as Manufacturing, Mining, Energy, EV, Construction, Healthcare + Food & Drink.
BizClik – based in London, Dubai, and New York – offers services such as Content Creation, Advertising & Sponsorship Solutions, Webinars & Events.