Nokia & SCI Networks webinar on private wireless networks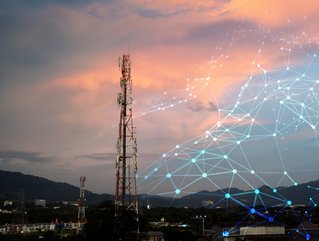 Private wireless network
Nokia & SCI Networks Inc.'s webinar 'Unleash your utility private wireless network with fully integrated microwave backhaul' on 19th September
Technologies such as industrial IoT, AI, virtual reality, advanced analytics and cognitive cybersecurity can help you sharpen your operations by enabling real-time grid control, automation-powered distribution, predictive maintenance and heightened efficiency. They can also help you maintain grid stability and power quality as you integrate more distributed energy resources.
You can meet the critical operational connectivity requirements of these technologies with a dedicated private wireless network built to handle the demands of industrial applications. But you also need a backhaul network that can support these applications. Discover how a fully integrated private wireless and microwave backhaul network solution can help you get the most from new digital technologies.
Find out more at this exclusive webinar, 19th September, 10:00 EDT|14:00 GMT.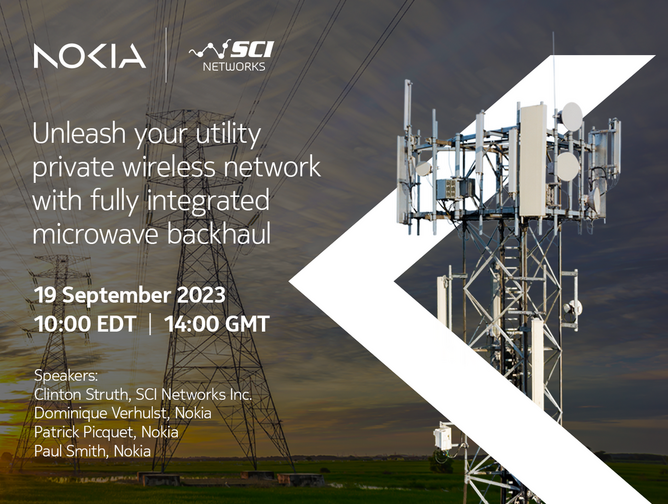 Join Nokia and SCI Networks Inc.
In this webinar, you will learn about:
Industry trends that are driving the need for utility private wireless networks
How microwave backhaul networks are affected by industry trends
The advantages of a fully integrated private wireless and microwave backhaul solutions
Webinar presenters:
Clinton Struth, M.Sc. P.Eng. is a seasoned professional with extensive experience in the utility telecom sector. Currently serving as the Principal Engineer at SCI Networks Inc., an international engineering consulting firm specializing in telecom, networking, and cybersecurity for the Utility (Electric, Water), Oil & Gas, Pipeline, and Government sectors. Clinton's expertise lies in TDM/SONET-IP/MPLS migration, transport engineering (including LTE and Private LTE), and the deployment of OT-related applications. 
Sr. Director, Microwave Regional Business Center, Nokia ​​​​​​​
Patrick Picquet has 31 years of experience in the telecommunications industry and leads business development efforts focused on mission-critical markets for Nokia microwave radio products in North America. He serves on multiple industry boards, including the National Spectrum Management Association (NSMA) and the Fixed Wireless Communication Coalition (FWCC).
Microwave Business Development, Nokia
Paul Smith is a Digital Industries (DI) Business Development Leader for Enterprise Solutions at Nokia. He has over 30 years of experience in microwave-focused telecommunications applications. Paul's tenure at several microwave companies has enabled him to be exposed to all aspects of engineering, installation, sales, program management and marketing.
Head of Utilities Vertical, Nokia
Dominique Verhulst currently heads the Utilities vertical at Nokia. Leveraging Nokia's full portfolio of fixed, mobile, IP-optical, applications & analytics, and professional services products, including Bell Labs Consulting, Dominique drives business and solutions development for utilities globally. Dominique is the author of the "Teleprotection over Packet Networks" e-book, available on the iTunes bookstore, and co-author of several publications from the University of Strathclyde on the matter of Differential Protection over IP/MPLS.
Sign up to the webinar here.