ENGIE's energy transition strategy combines gas & electric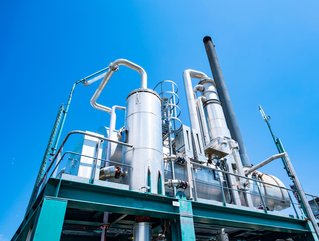 Underground natural gas storage in Chémery. Credit | ENGIE
Combining the molecule & the electron is the answer to developing a robust, reliable, sustainable energy system says Catherine MacGregor, ENGIE CEO
ENGIE is a global energy player, pioneering the energy transition and striving to make it affordable and reliable.
The company is championing the alliance of the molecule and the electron in a bid to become the industry leader of zero carbon energies and achieve net zero carbon by 2045, a commitment made in 2021.
Climate promises in line with the Paris Agreement
ENGIE, recently listed as one of Energy Digital's Top 10 Energy Countries in Europe, is ahead of its original net zero goals, confirming that it is well below the 2° SBTi certified target and will be carbon neutral on all three scopes in four countries, including Brazil, by 2030.
The company is also aiming for a 66% reduction in its production (scope 1) and energy consumption (consolidated assets) CO2 emissions, to reach 110g CO2/kWh by 2030 (compared to 2017).
Nature conservation at the heart of environmental strategy
ENGIE is prioritising a global approach by making conservation of the natural world an integral part of its strategy.
By 2030, it has pledged to reduce the quantity of freshwater used for each megawatt hour produced by 70% compared to 2019.
The TED (Sustainable Energy Transition) label, launched in 2022 in France, will be extended to five other ENGIE countries in 2023.
This renewable energies co-construction method developed with and vetted by Bureau Veritas integrates 3 key criteria:
Local stakeholders
Nature
Climate
"In line with the decarbonisation road map, each person is taking action at their level to reduce ENGIE's greenhouse gas emissions," shares Julia Maris, ENGIE's Chief Sustainability Officer.
"Establishing annual carbon budgets, implementing a CO2 management culture in all our processes and integrating CSR performance into compensation are all examples that underscore the operational reality of decarbonisation at all times."
Renewable fuel: The benefits of gas with the advantages of electricity
ENGIE believes that, without gas, no other energy alone can enable a reliable and affordable energy transition. With this belief as foundation, the company is working to combine the benefits of gas with the advantages of electricity through the alliance of the molecule and the electron, utilising large scale renewable energy production to provide competitive low-carbon energy.
To implement this vision, ENGIE has earmarked growth investment of US$23bn to US$27bn for 2023-25, an increase of 50% over 2021-23, of which 70% will be allocated to Renewables and Energy Solutions and 10% will be allocated to the development of renewable gases and battery storage projects.
The goal is to develop a balanced energy mix underpinned by the entire energy value chain:
Renewable energy platforms
Infrastructures to ensure security of supply in Europe
A wide range of flexible production assets, key to managing the intermittence of the electricity production
Distributed energy infrastructures, developed and operated by ENGIE, to help customers meet their decarbonisation targets
Energy management, to valorise ENGIE's business portfolio and to provide risk management services and custom-made energy supply contracts to its customers
Investing in the future of renewable energy
ENGIE is stepping up growth with investment between US$14bn and US$15bn in onshore and offshore wind and 4GW per year of additional capacity in solar energy until 2025, and 6GW per year of additional capacity from 2025 to 2030, totalling capacity of 38GW in 2022, 50GW in 2025, and 80GW in 2030.
ENGIE is developing flexible production capacities, such as gas-fired power stations, pumped-storage facilities and batteries to store electricity, adapting its installed base to make it more efficient and less CO2 intensive and stepping up development of its battery storage capacity in Europe and the United States with a global goal of additional 10GW of battery storage capacity by 2030.
By leveraging existing infrastructures, ENGIE is focusing on renewable gases sustainably, investing US$3.75bn into network growth by 2030.
In low carbon hydrogen, a key energy for hard-to-decarbonise sectors and for which electricity is not an option, ENGIE has set itself ambitious targets for 2030:
To develop a green hydrogen production capacity of around 4 GW
To deploy 700 km of dedicated hydrogen networks and a storage capacity of 1 TWh
To operate over 100 refuelling stations
To inject over US$4bn of investment into the sector by 2030
To increase biomethane growth in Europe to 10 TWh/year of biomethane production by 2030.
Alongside the extensive work within the organisation, ENGIE is accelerating growth in customer decarbonisation solutions structured around three activities — local energy networks, on-site energy production, and energy efficiency services — backed by a US$3bn investment from 2023 to 2025, and with a goal of 32 GW of distributed infrastructures by 2025, an increase of 8 GW over 2020.
"The magnitude and urgency of the energy transition makes it an unprecedented challenge for Europe," says Catherine MacGregor, ENGIE CEO, who was recently listed as one of Energy Digital's Top 10 Energy CEOs.
"At a time when the debate on energy planning is gaining traction in Europe, we wanted to share our convictions on what we believe to be the most realistic pathway.
"A successful transition means achieving net zero carbon while ensuring that the cost to citizens and businesses is kept under control, developing a robust and reliable energy system.
"To achieve this, we are convinced of the need to exploit all levers for decarbonisation. The combination of the molecule and the electron is the answer to these challenges on a national and European scale."
******
For more energy insights check out the latest edition of Energy Digital Magazine and be sure to follow us on LinkedIn & Twitter.
You may also be interested in Sustainability Magazine and EV Magazine.
Please also check out our upcoming event - Sustainability LIVE in London on September 6-7 2023.
BizClik is a global provider of B2B digital media platforms that cover Executive Communities for CEOs, CFOs, CMOs, Sustainability Leaders, Procurement & Supply Chain Leaders, Technology & AI Leaders, Cyber Leaders, FinTech & InsurTech Leaders as well as covering industries such as Manufacturing, Mining, Energy, EV, Construction, Healthcare + Food & Drink.
BizClik – based in London, Dubai, and New York – offers services such as Content Creation, Advertising & Sponsorship Solutions, Webinars & Events.