Renewable energy to become top source of electricity by 2025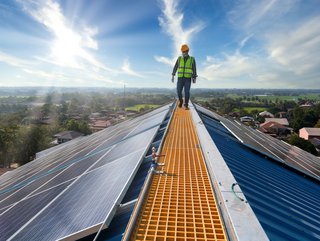 According to the Energy Agency's Electricity Market Report 2023, 90% of new demand between now and 2025 will be covered by clean energy sources
"Renewables to lead the growth of global electricity supply" says a new report from the International Energy Agency.
The report finds that clean energy sources, along with nuclear power, will meet the majority of the increase in global electricity demand until 2025, making a significant increase in the power sector's carbon emissions unlikely. The growth in global electricity demand, which slowed down to 2% last year due to the global energy crisis and extreme weather conditions, is expected to increase to an average of 3% over the next three years.
The report finds that the fastest pace of growth is expected to come from emerging and developing economies in Asia, with more than 70% of the increase in global electricity demand expected to come from China, India, and Southeast Asia. Despite uncertainties surrounding trends in China, its share of global electricity consumption is forecast to reach a new record of one-third by 2025.
"The world's growing demand for electricity is set to accelerate, adding more than double Japan's current electricity consumption over the next three years," said IEA Executive Director Fatih Birol. "The good news is that renewables and nuclear power are growing quickly enough to meet almost all this additional appetite, suggesting we are close to a tipping point for power sector emissions. Governments now need to enable low-emissions sources to grow even faster and drive down emissions so that the world can ensure secure electricity supplies while reaching climate goals."
Changing climate
The new IEA report notes that electricity demand and supply worldwide are becoming increasingly weather dependent, with extreme conditions recurring in 2022. In addition to the drought in Europe, there were heatwaves in India, resulting in the country's highest-ever peak in power demand. Similarly, central and eastern regions of China were hit by heatwaves and drought, which caused demand for air conditioning to surge amid reduced hydropower generation in Sichuan province. The United States also saw severe winter storms in December, triggering massive power outages.
The report says that these highlight the need for faster decarbonisation and accelerated deployment of clean energy technologies. At the same time, as the clean energy transition gathers pace, the impact of weather events on electricity demand will intensify due to the increased electrification of heating, while the share of weather-dependent renewables will continue to grow in the generation mix. In such a world, increasing the flexibility of power systems while ensuring the security of supply and resilience of networks will be crucial.