Replacing fossil fuel: MHI's insight into hydrogen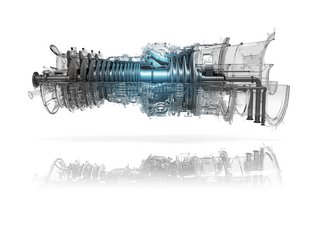 Hydrogen-ready gas turbines will be a key part of the energy transition, says Prof. Kakaras. Credit | Mitsubishi Heavy Industries
Professor Emmanouil Kakaras, EVP NEXT Energy Business at Mitsubishi Heavy Industries EMEA, explores hydrogen as a key to the green energy transition
Professor Dr.Emmanouil Kakaras has been Executive Vice President, NEXT Energy Business at Mitsubishi Heavy Industries EMEA since 1 April 2021, before which he was Senior Vice President for New Products and Energy Solutions at MHI Group company Mitsubishi Power Europe.
His research and development mainly focuses on flexible operation of thermal plants, fuel cells and electrolysers, the development of large-scale energy storage and the utilisation of CO2.
As a Professor at the National Technical University of Athens, Greece since 1991, Professor Kakaras' academic focus is on clean energy generation technologies. He has also been a guest lecturer at the Universities of Warsaw and Tokyo.
He is a member of the Board of Directors of EU Turbines, and participates as an external member in various working groups organised by the European Commission (CAG, Energy Committee), the Advisory Council of the Technology Platforms on Zero Emission Power Plants and on Smart Networks for Energy Transition as well as the Scientific Board of Industrial Associations (VGB, Rhein Ruhr Power, BDI). Professor Kakaras is also a member of several advisory committees of academic institutions (EASAC, Academy of Athens, EASE).
Emmanouil shares his insight into sustainable hydrogen with Energy Digital.
Could you outline the different types and sources of sustainable hydrogen?
Hydrogen is one of the key replacements for fossil fuels in industry. The main type of sustainable hydrogen is 'green hydrogen', produced by electrolysis from renewable energy such as solar or wind. But we should not neglect other hydrogen 'colours'. Both blue hydrogen (where CO2 emissions are captured and stored during production from natural gas) and turquoise hydrogen, made via methane pyrolysis, offer effectively carbon-free versions of the gas.
These are going to be important to meet rapidly rising demand in coming years. Further into the future, "pink" hydrogen produced with nuclear power, or even as a by-product of next-generation nuclear reactors, is another possibility.

What are the challenges of adopting hydrogen as a sustainable energy source?
The evolution of a proper hydrogen ecosystem is accelerating, and the technology and components required are coming together – the combined capacity of announced green hydrogen projects, for instance, is staggering.
However, not many of these large projects have reached a final investment decision — we still need regulatory and financial incentives from governments for hydrogen production to de-risk these first-mover projects.
Cost too remains a challenge. With electricity prices driven by the cost of gas, and renewable energy prices too, they are overwhelming the scale economies being achieved on the technology side. The cost of hydrogen in Europe, for example, is not dropping as forecasted, which could delay or discourage scaling up production.

What key pieces of innovation will enable hydrogen production, storage, and usage?
One of the bottlenecks that needs to be cleared is electrolyser manufacturing capacity, which, according to the International Energy Agency, needs to increase from an annual 11GW today to 184GW in 2030. But this is just one piece of the puzzle.
At MHI Group, we are developing technologies and investing in companies that focus on next-generation, high-efficient electrolysers, turquoise hydrogen production, hydrogen-based e-fuels, as well as hydrogen storage. We are also developing versions of our gas turbines and engines for power generation and shipping that can run on hydrogen or hydrogen carriers such as ammonia and methanol. Technology for hydrogen use in ironmaking— to produce green steel — is another area we pay very close attention to.
How do you see hydrogen used in the future mobility system?
Hydrogen will play a key part in decarbonising the world's energy system – both as a fuel to decarbonise 'hard-to-abate' industrial sectors and other activities that cannot simply be electrified, such as long-distance transport, aviation, long-haul freight and international shipping.
There has been remarkable progress in battery technology, which means electrification is now a viable option for passenger vehicles and parts of public transport. But aviation and long-range, heavy-duty transport, be it on land or at sea, will need solutions with much higher energy density than batteries will ever deliver.
Hydrogen, hydrogen carriers like ammonia and methanol, and e-fuels derived from CO2 and hydrogen will all have a role to play.
******
For more energy insights check out the latest edition of Energy Digital Magazine and be sure to follow us on LinkedIn & Twitter.
You may also be interested in Sustainability Magazine and EV Magazine.
Please also check out our upcoming event - Sustainability LIVE in London on September 6-7 2023.
BizClik is a global provider of B2B digital media platforms that cover Executive Communities for CEOs, CFOs, CMOs, Sustainability Leaders, Procurement & Supply Chain Leaders, Technology & AI Leaders, Cyber Leaders, FinTech & InsurTech Leaders as well as covering industries such as Manufacturing, Mining, Energy, EV, Construction, Healthcare + Food & Drink.
BizClik – based in London, Dubai, and New York – offers services such as Content Creation, Advertising & Sponsorship Solutions, Webinars & Events.