UPM acquires SunCoal Industries to boost biofuel technology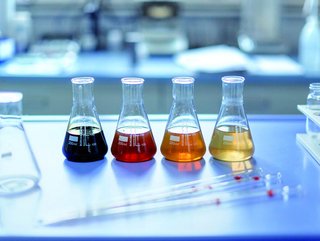 Bio-based chemicals. Credit | SunCoal Industries
UPM Biochemicals' acquisition of SunCoal Industries strengthens the company's position in the renewable chemicals markets, says Winfried Schaur, UPM's EVP
UPM Biochemicals (UPM) is a global leader in sustainably sourced renewable wood biomass offering sustainable solutions for replacing fossil-based raw materials.
The company is currently developing the world's first industrial scale biorefinery in Leuna, Germany, having invested US$1.3m. The facility will convert sustainably sourced, certified hardwood into next generation biochemicals that will enable the shift away from fossil-based to renewable materials across a wide range of industries.
Developing the future of renewable energy technology
UPM has recently announced the acquisition of SunCoal Industries into the production of its BioMotionTM Renewable Functional Fillers (RFF), one of the products to be produced at UPM Biochemicals' first-of-its kind biorefinery in Leuna and strengthen the overall technology portfolio of UPM's biorefining businesses.
German based SunCoal Industries was founded in 2007 as a biofuel company specialising in hydrothermal carbonisation and offering a unique technology portfolio to produce performance products from renewable raw materials.
The acquisition strengthens UPM's position as a leading supplier of sustainable, renewable functional fillers to the rubber and plastic markets by further developing the technology internally.
UPM has ambitious growth plans in the biorefining space that the SunCoal Industries team expertise will be invaluable in cementing.
"This acquisition will strengthen our position in the renewable chemicals markets and marks a next step in the growth of our biorefining businesses," says Winfried Schaur, Executive Vice President Technology & Biorefining at UPM.
"Scaling our biorefinery businesses is one of the key transformative steps for UPM. With the successful advanced biofuels refinery in Lappeenranta, the emerging biochemicals refinery in Leuna and the planned fuels and chemicals refinery in Rotterdam, UPM is taking a leading role in providing alternatives to oil based fuels and chemicals. The SunCoal acquisition announced today will broaden our patent base and contribute to further evolving our offering of innovative, sustainable chemicals."
"After many years of trustful cooperation in supporting the realisation of the Leuna biorefinery, we are excited that the SunCoal team will now be involved even more," confirms Tobias Wittmann and Friedrich von Ploetz, founding partners of SunCoal Industries.
"We see UPM with their growth strategy as a global pioneer in the bioeconomy sector. For us, UPM's commitment to building the plant in Saxony-Anhalt is a prime example of a successful German-Finnish cooperation in an emerging technology driven market.
*****
For more energy insights check out the latest edition of Energy Digital Magazine and be sure to follow us on LinkedIn & Twitter.
You may also be interested in Sustainability Magazine and EV Magazine.
Please also check out our upcoming event - Sustainability LIVE in London on September 6-7 2023.
BizClik is a global provider of B2B digital media platforms that cover Executive Communities for CEOs, CFOs, CMOs, Sustainability Leaders, Procurement & Supply Chain Leaders, Technology & AI Leaders, Cyber Leaders, FinTech & InsurTech Leaders as well as covering industries such as Manufacturing, Mining, Energy, EV, Construction, Healthcare + Food & Drink.
BizClik – based in London, Dubai, and New York – offers services such as Content Creation, Advertising & Sponsorship Solutions, Webinars & Events.