Poland and Germany best placed for gas-to-coal switch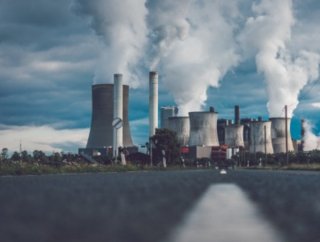 European countries cited as best equipped as continent cuts its dependency on Russian gas, according to a report by ING's macroeconomics team
Poland and Germany are best positioned for the 'gas-to-coal' switch as Europe cuts its dependency on Russian gas, according to a report by ING's macroeconomics team.
The closure of the three remaining nuclear power plants in Germany later this year has eliminated the 'gas-to-nuclear' option.
The Netherlands lifted the 35% production cap for coal plants which could substitute 46% of gas-fired power generation, if the four remaining coal plants are fully utilised.
The report also found France could fully substitute gas use in the power sector if it had its full fleet of nuclear power plants at its disposal. Unfortunately 24 of the 56 nuclear reactors are shut down for maintenance so it has no room for a gas-to-nuclear switch.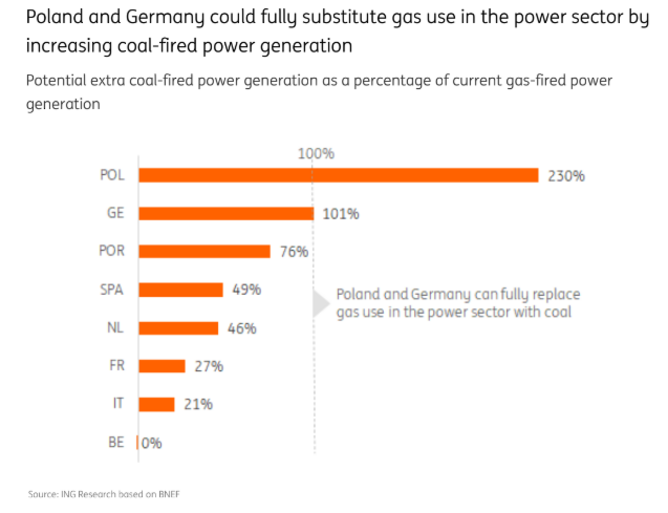 Belgium could substitute one-third of gas use in gas-fired power plants by running the current seven reactors at full capacity. That is unlikely to happen as two reactors will be closed soon, one in 2022 and one in 2023. Without these reactors, there is no potential to substitute power from gas plants with power from nuclear plants.
Saving gas by increasing coal use raises emissions in the power sector as coal-fired power plants emit twice as much carbon as gas-fired power plants, impacting the climate.
However, the power sector is part of the emissions trading scheme (ETS) in the EU, meaning that on an EU level, the combined emissions of the power and manufacturing sector are capped and are being reduced in accordance with emission reduction goals.
As such, decisions to lower or increase coal-fired power generation do not impact the total carbon emissions for the 'ETS sectors' towards 2030. So, some might say that turning on coal plants isn't necessarily a climate disaster.