How can piezoelectricity integrate into global energy?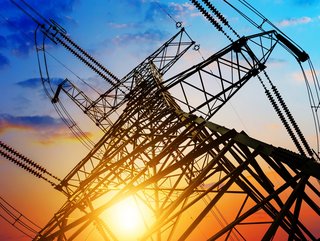 Piezoelectricity is a property that hides in the shadows and could be leveraged for alternative energy generation
A not-so-new form of electricity harvesting could be applied in a variety of functions, allowing more passive energy generation from natural materials
There's an interesting phenomenon that electrical charges can be produced by certain materials in response to mechanical stress or pressure. Effectively, this means 'squeezing' electricity out of materials and is a property that categorises certain materials, which was first discovered in 1880.

While there is ongoing research into this, there have been some cases where pressure is used to draw electric charge from something like quarts, which exhibit electrical properties when such a scenario occurs.

But, how will this add to the current energy process of today and is there scope for piezoelectricity on a wider scale.

It's firstly important to note that the development is still under research, but with solutions for electricity generation taking time to market and carbon from fossil fuels running rife around our planet, scientists are looking at innovative ways to encourage electricity on a small scale.

While there is no process for piezoelectricity, it's more of a concept at its current stage, but the application of the property could be used to power small electrical appliances, making it a solution with potential for energy independence.

Piezoelectricity can be observed in both the direct and inverse forms. Directly, mechanical stress leads to an electric charge, while inversely, an applied electric field causes the material to deform or generate mechanical vibrations. These pressures have already been applied to objects like the aforementioned quartz, as well as tourmaline and Rochelle salt. Other man-made materials have also been known to exhibit similar effects, including polymers, composite materials, and some ceramics.
What are the potential applications for piezoelectricity?
Those experimenting with the process have seen potential areas of application with one of the main ones beings energy harvesting. In using the process, energy firms would convert mechanical vibrations from footsteps or machinery and generate electrical energy.
Other personal pros of this solution could be used in various technologies and applications, including:
Sensors and Actuators - Piezoelectric materials are widely used in sensors to detect and measure physical quantities like pressure, force, acceleration, and vibration. They are also employed in actuators to convert electrical energy into mechanical motion.
Sonar and Ultrasound - Piezoelectric transducers play a crucial role in generating and detecting sound waves in sonar systems and medical ultrasound devices.
Piezoelectric Igniters - Piezoelectric elements are used in gas lighters and igniters, where the mechanical stress created by pressing a button generates a high voltage spark.
Piezoelectric Motors - Ultrasonic motors use the inverse piezoelectric effect to generate mechanical motion, providing precise and silent actuation.
As research into these solutions continues, it represents a high level of innovation that could potentially provide further energy from industrial activities as well as passive electricity sources from high-traffic areas. It's also a solution that could be scaled to meet the needs of various application sites, and the value of passive energy could be huge for industries.