Nuveen secures stake in Dutch-based wind energy project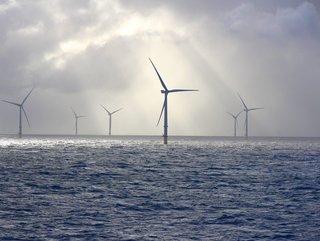 NECRI is an evergreen strategy investing in renewable projects on brownfield sites across Europe
Investment from Nuveen into the Borssele III/IV offshore wind facility marks further support aligned with the NECRI European energy development strategy
Nuveen Infrastructure, a renowned global fund manager specialising in clean energy investments, has recently made an announcement. The company secured a 15% stake in the Borssele III/IV offshore wind farm, which boasts a 731.5-megawatt (MW) energy capacity.

The investment was facilitated through Partners Group, a leading private markets firm operating on behalf of its clients, and marks the second investment from the Nuveen European Core Renewable Infrastructure (NECRI) strategy—introduced in September 2022.

Collaborating with the Dutch investor MN, which represents its own client PMT, NECRI is chasing a long-term approach towards sustainable investments.

"We're delighted to complete our second investment from the NECRI strategy, and to be investing in the Netherlands. The Dutch offshore wind market is a key target region for our business and Borssele III/IV fits well with our brownfield renewable infrastructure investment strategy. Partners Group [has] extensive experience in the renewable energy sector globally and we're proud to work with them on this deal," says Joost Bergsma, CEO at Glennmont Partners from Nuveen.

"We look forward to continuing the strategy, in partnership with MN, building on this success and seizing on investment opportunities across Europe."
Creating energy capacity from brownfield sites
The NECRI strategy focuses on renewable energy projects located on brownfield sites—sites that seem to be neglected from use—across continental Europe, including countries like the Netherlands, the UK, France, Spain, Italy, Germany, and the Nordics.

As part of the investment transaction, the fund will acquire a 15% ownership share in the 731.5 MW wind farm situated 22 kilometres offshore in the Zeeland province of the Netherlands. The offshore wind facility has been operational since the fourth quarter of 2021 and comprises 77 cutting-edge Vestas V164-9.5 MW wind turbine generators. It also benefits from a 15-year SDE+ subsidy granted by the Dutch Government.

The acquisition is a testament to Nuveen Infrastructure's extensive track record of investing in renewable energy for over 15 years. It also capitalises on MN's expertise in asset management and commitment to socially responsible investment, both in the Netherlands and globally. Together, these organisations join forces to further drive the growth and development of clean energy initiatives.

"The investment in Borssele III & IV aligns perfectly with the fund's strategy, delivering both promising returns and supporting our client PMT's commitment to advancing the energy transition," says Sebastiaan Ranner, Principal Portfolio Manager at MN.

"Wind farms such as Borssele are crucial operating assets that meet the growing demand for renewable energy in the Netherlands."