100Green offer 100% green gas and renewable energy to the UK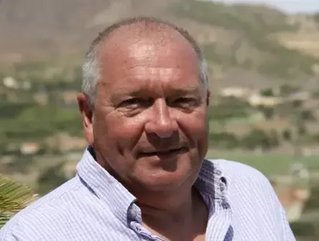 Doug Stewart, CEO and Founder of 100Green. Credit | Green Energy UK
While there isn't a perfect solution to the energy problem, green gas is a green energy in stock today, 100Green's Founder and CEO Doug Stewart says
100Green is the UK's only supplier of 100% green gas and renewable energy.
The sustainable energy company was founded in 2001 by Doug Stewart who, after spending his formative career primarily working in automobile sales, wanted to build an ethically sound business model that contributed to the wider issues of life through commerce.
"Over the past couple of years, we have focused on helping our customers and managing our business through very tough market, social and economic conditions," Stewart says.
"We are now in our third decade of business but rest assured, our business remains true to our original values – focused on customer service, helping our customers where we can and wholly committed to the environment and green energy supply. Switching to green energy supply is still one of the easiest ways for people to support the growth of renewable energy and the green economy in the UK."
Green gas as a sustainable fossil fuel alternative
100Green's fuel of choice is green gas that has been through a process called Anaerobic Digestion.
It comes from certificated sources including manure and waste products that would have traditionally gone to landfill and emitted methane, a greenhouse gas 21 times more toxic that CO2.
"Society has to deal with its 21st century challenges and in terms of context we believe Anaerobic Digestion is an appropriate process and the recycling benefits of the waste are considerable," Stewart says.
Three decades of award winning clean energy
100Green has been awarded first Which? survey of green energy suppliers 2022, alongside receiving a Gold rating from Uswitch for sourcing the most renewable energy in the same year. Ethical Consumer magazine ranked 100Green as a 'best buy' of renewable energy in the UK for 2023.
"While we wait for a breakthrough in fusion, there isn't a perfect solution to the problem as the UK moves towards more energy needs from renewable and green sources," Stewart explains.
"As with any change, it's often slower than we would like or require, making green gas an interim option much more attractive.
"Green gas is a green solution with a genuine reason for being there, and it is in stock today."
******
For more energy insights check out the latest edition of Energy Digital Magazine and be sure to follow us on LinkedIn & Twitter.
You may also be interested in Sustainability Magazine and EV Magazine.
Please also check out our upcoming event - Sustainability LIVE in London on September 6-7 2023.
BizClik is a global provider of B2B digital media platforms that cover Executive Communities for CEOs, CFOs, CMOs, Sustainability Leaders, Procurement & Supply Chain Leaders, Technology & AI Leaders, Cyber Leaders, FinTech & InsurTech Leaders as well as covering industries such as Manufacturing, Mining, Energy, EV, Construction, Healthcare + Food & Drink.
BizClik – based in London, Dubai, and New York – offers services such as Content Creation, Advertising & Sponsorship Solutions, Webinars & Events.