American Electric Power is redefining the future of energy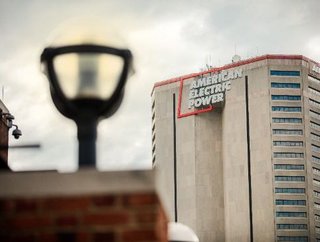 American Electric Power are working towards a clean energy future. Credit | American Electric Power
An inclusive strategy focused on investing in our people, our communities and the grid is needed to achieve net-zero, says Julie Sloat, AEP's CEO
Providing energy for nearly 5.6 million customers over 11 states, American Electric Power (AEP) is one of the US's largest electric energy companies.
The energy provider is working to redefine the future of energy, developing innovative solutions that power communities and improve lives.
AEP's 2023 Sustainability Report shows corporate ESG goals
AEP has released its 2023 Sustainability Report, which details its commitment to a sustainable future for both the company and its customers.
"Our goal to achieve net-zero greenhouse gas emissions by 2045 will require an "all of the above" strategy that is focused on investing in our people, our communities and the grid. It will take a collective effort to get this right," says Julie Sloat, President & Chief Executive Officer at AEP.
"We are already making significant progress. We've achieved a 66% reduction in Scope 1 GHG emissions since 2005 and retired or sold nearly 13,500 megawatts of coal-fueled generation over the past decade. The pace of our transition, however, hinges on many factors, including economics, technology, affordability, reliability, and support from state and federal regulators."

AEP believes that the following principles are essential to effective climate policy:
Reliability — Customers rely on electricity supply, so it's crucial to ensure that power is available to customers when it is needed.
Affordability — Renewables frequently present as the best lowest reasonable-cost resource to meet the capacity and energy needs of customers due to the fact that they are not subject to the fuel costs and price volatility that other generating resources endure.
Investing — The transition to cleaner generation requires significant investment in every facet of electricity production and delivery, and AEP ensures customers' energy costs remain affordable through careful investing.
Diverse generating portfolios — Every type of generating resource has benefits and challenges so maintaining a diverse generating portfolio that includes renewable resources, nuclear and other non-carbon emitting technologies, as well as fossil fuels, is critical to the stability and functionality of the grid.
Supporting communities — Ensuring that communities that have been foundational to the US' success for more than a century, working with them to identify new uses for out of use energy sites such as coal pits.
Working towards a clean energy future
In the 2023 Sustainability Report, AEP states that it is adding more than 15 gigawatts of new regulated renewable resources over the next decade to provide fossil-fuel free generation. The addition will grow regulated renewables to approximately 50% of AEP's generating capacity by 2032.
Over the past decade, AEP has retired or sold nearly 13,500 megawatts of coal-fueled generation, and going forward has plans to stop burning coal at additional power plants representing approximately 4,800 MW of coal-fired generation.
By 2032, remaining coal plants are expected to represent approximately 19% of AEP's nameplate generating capacity.
AEP expects to have five remaining coal-fueled plants in its portfolio in 2028, with no plans to develop new coal assets. AEP will, however, continue investing in existing assets to ensure all environmental, safety and health compliance standards are met while continuing to provide customers with reliable and affordable electricity through the lifetime of the plants.
AEP's Strategy for a clean energy future centres around six core strategies:
Building and enabling renewables
Transforming the fossil fleet for a net-zero carbon future
Scenario planning for the future to understand risks and opportunities
Investing to ensure reliability, resilience, affordability and security of the grid
Engaging in the public policy process
Engaging employees and supporting communities
"This is an exciting time for our industry and our company," says Sandy Nessing, Vice President and Chief Sustainability Officer at American Electric Power.
"The clean energy transition is transforming how we produce, deliver and consume electricity."
******
For more energy insights check out the latest edition of Energy Digital Magazine and be sure to follow us on LinkedIn & Twitter.
You may also be interested in Sustainability Magazine and EV Magazine.
Please also check out our upcoming event - Sustainability LIVE in London on September 6-7 2023.
BizClik is a global provider of B2B digital media platforms that cover Executive Communities for CEOs, CFOs, CMOs, Sustainability Leaders, Procurement & Supply Chain Leaders, Technology & AI Leaders, Cyber Leaders, FinTech & InsurTech Leaders as well as covering industries such as Manufacturing, Mining, Energy, EV, Construction, Healthcare + Food & Drink.
BizClik – based in London, Dubai, and New York – offers services such as Content Creation, Advertising & Sponsorship Solutions, Webinars & Events.