Managing utilities: leave it to artificial intelligence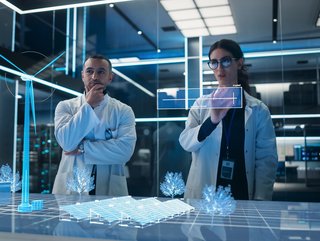 IoT and AI in Energy
From business to consumer, AI is here to help, gathering data to manage assets, reduce energy consumption, and increase cost-efficiency
One day, we'll look back and wonder what we ever did without artificial intelligence. The many generations coexisting today wouldn't even recognise the world that others have lived in, whereby energy was managed purely by consumers' ability to switch off the lights and unplug appliances that weren't in use.
The digital transformation of utilities provides multiple benefits to both businesses and consumers as renewable energy solutions become commonplace in homes and as sources for commercial electricity. The technologies are available, so why not allow AI to take the helm and show us how to manage it better?
Energy suppliers are looking to support consumers in their efforts to use electricity more efficiently with the added bonus of cost savings, which also supports their own agendas to achieve net-zero emissions on a corporate level.
"Corporate Net Zero pledges are part of daily business. In the past 18 months alone, they have increased fourfold, which is great to see. But still, we are not on track to reach net-zero goals," says Elisabeth Goos, EMEA Leader Sustainability Services at IBM.
"The recently released IPCC synthesis report was a monumental call to action for businesses globally. C02 emissions have to be reduced much faster to limit climate change and secure a liveable future for all."
The report she speaks of, 'The Closing Window', covers the need for businesses to meet rapid transformation demands, most of which currently fall short of the goals set out by the Paris Agreement. Firms are responsible for managing the emissions of their assets, such as premises, energy grid infrastructure, vehicles, and industrial equipment that contribute to the overall sustainability achievements of their operations.
"This alone, however, isn't enough. Businesses and policymakers must also ensure they are working together so that infrastructure and assets remain connected across the traditional boundaries of corporate enterprise," says Goos.
AI manages utility sustainability strategically
Though consumption is at the mercy of infrastructure and the ability to transfer lossless electricity, managing where that energy is used and how much is almost impossible on an industrial scale. Not only will AI determine where the consumption is at its highest, but optimise the infrastructure and operational processes to ensure the most cost-effective, low-consumption energy usage for an organisation.
According to Goos, there are several methods that intelligent solutions can manage assets in this way.
"Software can now accurately predict how much energy assets require, be it a water pump or a lighting system, which ultimately means that companies can dial up and dial down energy requirements," says Goos.
"At IBM for example, the implementation of an IoT and analytics across 190 buildings helped identify energy conservation opportunities. This resulted in the avoidance of 3,400MWh of energy and US$356,000 in expense. These savings are critical, especially amid the current energy crisis."
AI will also factor in external sources of data to determine the best possible use of energy resources, such as weather – a major factor in electricity consumption and the purchase of energy. There are also applications that support road networks, which could realise more efficiency or be applied to EVs as they are introduced.
"IoT and AI combined with proprietary and third-party geospatial information can help monitor, predict and avoid disruptions on the road. This helps to plot the most efficient routes and reduce CO2 emissions from vehicles. The benefits that can be reaped from more intelligent assets can have vastly positive impacts on everyday life and the societal benefits are huge," says Goos.
Artificial intelligence capabilities from commerce to residence
Speaking of everyday life, AI is already monitoring energy usage in homes. The introduction of smart metres is intrinsically linked to reduced living costs, which is crucial as they rise significantly across the globe.
These solutions will only grow as time goes on and even incorporate mobility into the home energy grid to achieve further cost savings by leveraging overnight rates with bi-directional charging.
"The global smart metre market is set to grow in the coming years, driven by targets set by the energy regulators," says Tal Ben-Shahar, VP Product Management at Gentrack.
"In 2020, approximately 150m smart electricity meters were installed in Europe, and, according to Berg insights, this number will increase to 227m units by 2026."
Smart metre installation creates an abundance of data – particularly for utility firms – that will allow wider reduction in energy demand. On the other hand, data acquired by smart meters will enable consumers to optimise home networks based on trends in their daily lives – solutions will predict when they will charge their cars, use their appliances, and turn on the heating based on past data.
"From a billing perspective, customers who opt to invest in renewable energy generation for their homes will now expect to see a thorough breakdown of the energy they use and generate from their suppliers," says Ben-Shahar.
"For many customers, the underlying driver will be a desire to 'go green' so further billing personalisation will also be in demand – from carbon saved or equivalent in trees planted. This kind of information is emotive and exciting for customers looking to engage in an industry that has struggled to drive engagement."