Panasonic expands successful solar battery range EverVolt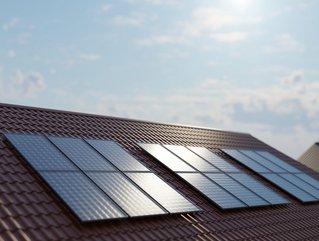 "I am passionate about clean energy and a sustainable future for both my family and the world," says Michael Phelps, Olympic gold medalist and Panasonic Brand Ambassador.  Credit | Getty
Designed for performance, durability & flexibility, Panasonic's EverVolt uses solar to provide 24/7 energy access, says Mukesh Sethi, Panasonic Eco Systems
EverVolt, Panasonic's complete home battery system, stores surplus energy from solar panels for instant access whenever needed.
Panasonic has expanded the technology, revealing two new lines of EverVolt solar modules and an updated EverVolt energy storage system.
Panasonic's most powerful models
The 430HK2/420HK2 Black Series modules, made with half-cut cells and heterojunction technology with gapless connections, are the most powerful modules offered by Panasonic. In addition, the 405PK2/400PK2 Black Series modules are made with PERC technology and half-cut cells to maximise conversion efficiency and provide higher power output at a more accessible price point.
The 430HK2 and 420HK2 Black Series modules have efficiency ratings of 22.2 and 21.7%, respectively. Designed for long-term durability, these Panasonic modules are expected to provide power output of at least 92% after 25 years.
The 405PK2 and 400PK2 Black Series modules have efficiencies of 20.8 and 20.5% respectively, offering homeowners a cost-effective option for clean energy. With streamlined aesthetics and a compact design, the 405PK2 and 400PK2 modules offer a power output of at least 84.8% after 25 years.
Solar provides performance, durability and flexibility
"Our newest lines of sleek, all-black modules were made with performance, durability and flexibility in mind," says Mukesh Sethi, Director of Solar and Energy Storage at Panasonic Eco Systems North America.
"Our variety of premium modules offer various capabilities and price points, allowing more flexibility and options for both consumers and installers."
The newest generation of the EverVolt Home Battery Systems supports both DC and AC coupling and can be installed indoors or outdoors and mounted to the floor or wall. This battery system is a fully integrated solution that combines a hybrid inverter, a lithium-ion battery and the new EverVolt SmartBox, a home energy management device. Up to four batteries can be stacked to a single SmartBox to provide up to 30 kW of power and 72 kWh of usable energy.
"I am passionate about clean energy and a sustainable future for both my family and the world," says Michael Phelps, Olympic gold medalist and Panasonic Brand Ambassador.
"Panasonic's long-standing commitment to sustainability, including developing the technologies to create a cleaner future such as high-performance solar panels and home energy storage, is why I have chosen to work with them this year to outfit my own home with a Panasonic solar energy system."
******
For more energy insights check out the latest edition of Energy Digital Magazine and be sure to follow us on LinkedIn & Twitter.
You may also be interested in Sustainability Magazine and EV Magazine.
*********************************************
BizClik is a global provider of B2B digital media platforms that cover Executive Communities for CEOs, CFOs, CMOs, Sustainability Leaders, Procurement & Supply Chain Leaders, Technology & AI Leaders, Cyber Leaders, FinTech & InsurTech Leaders as well as covering industries such as Manufacturing, Mining, Energy, EV, Construction, Healthcare + Food & Drink.
BizClik – based in London, Dubai, and New York – offers services such as Content Creation, Advertising & Sponsorship Solutions, Webinars & Events.