Petronas and AIQ accelerate the energy transition with AI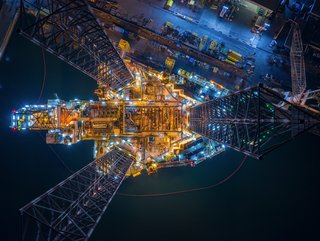 Offshore petroleum oil and gas rig. Credit | Getty
Climate challenges call for smart solutions, & Petronas & AIQ are ensuring digital solutions are available industry wide says Omar Al Marzooqi, AIQ CEO
Global energy group Petronas is headquartered in Malaysia and operates in over 100 countries, offering a portfolio including cleaner conventional and renewable resources and a ready range of advanced products and adaptive solutions.
Sustainability is at the core of Petronas as it works to harness the good in energy to elevate and enrich lives, utilising strong partnerships to drive passion for innovation to progress towards the future of energy sustainability.
Using AI solutions to accelerate the clean energy transition
Petronas has partnered with AIQ, an Abu Dhabi-based technology company, to share experiences in building artificial intelligence (AI) solutions that may potentially accelerate the energy transition and drive sustainability across energy operations.
AIQ is a technology pioneer focused on driving the transformation of the industrial sector powered by AI.
Petronas and AIQ will leverage their deep understanding of the energy industry to collaborate on digital innovation through knowledge sharing, value creation, joint product development and commercialization, capability development and engineering.
As part of the collaboration, the two parties will work together to pilot and test AI solutions to discover viable applications and use cases that can create value across multiple business verticals in the energy sector on a global scale. Petronas and AIQ will also develop AI and advanced analytics best practices and frameworks to ensure commercial and operational excellence throughout their joint projects.
"We look forward to partnering with AIQ to co-create and leverage each other's capabilities as we continue to transform our operations, enrich the skills of our employees and boost organisational productivity and effectiveness with AI. It is aligned to what we want to achieve through our AI Centre of Excellence (AI CoE)," says Aadrin Azly, Vice President of Petronas Group Technology and Commercialisation.
"AIQ is proud to form strategic partnerships with key industry leaders such as Petronas, which both accelerates the digital transformation of the energy sector and steers it towards progressing to a more sustainable future," comments Omar Al Marzooqi, CEO of AIQ.
Sustainability boosts successful energy stability
Petronas views sustainability through four key lenses:
Continued value creation — Petronas aims to drive long-term business value creation through responsible investments.
Safeguard the environment — Petronas strives to collaboratively reduce environmental impact by transitioning to lower carbon energy solutions and deploying innovative operations and technologies.
Positive social impact — Petronas aims to create positive alliances with the communities where the company operates, by protecting and adding value to the well-being of employees, partners and communities.
Responsible governance — Petronas aims to safeguard the organisation's commitments by upholding strong governance mechanisms and ethical business practices.
The company uses these four pillars as a foundation to build its progressive energy and solutions, working towards the energy transition and enriching lives for a sustainable future.
"The challenges and perplexities of climate change call for smart and efficient solutions for the industry, and such collaborations ensure that world-class, efficient digital solutions are available for all industry players to benefit from," says Al Marzooqi.

******
For more energy insights check out the latest edition of Energy Digital Magazine and be sure to follow us on LinkedIn & Twitter.
You may also be interested in Sustainability Magazine and EV Magazine.
Please also check out our upcoming event - Sustainability LIVE in London on September 6-7 2023.
BizClik is a global provider of B2B digital media platforms that cover Executive Communities for CEOs, CFOs, CMOs, Sustainability Leaders, Procurement & Supply Chain Leaders, Technology & AI Leaders, Cyber Leaders, FinTech & InsurTech Leaders as well as covering industries such as Manufacturing, Mining, Energy, EV, Construction, Healthcare + Food & Drink.
BizClik – based in London, Dubai, and New York – offers services such as Content Creation, Advertising & Sponsorship Solutions, Webinars & Events.