Reshaping the energy industry with IoE & digital ecosystems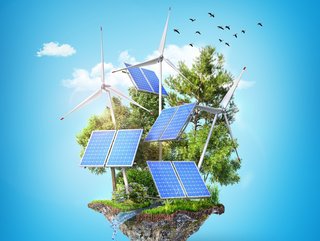 Platforms & Ecosystems
Unprecedented change is reshaping the energy industry, discover how IoE and digital ecosystems can help navigate the complexities of the industry
Living in an era of unprecedented change, the '3Ds' are simultaneously reshaping the energy industry and driving the global energy transition at a much faster rate than previously expected. The drive to become decentralised, to decarbonate, to democratise and to diversify, is pointing the energy sector into one direction — digitalisation.
As such, digital leaders are striving to consolidate their efforts to build a diverse platform ecosystem, leveraging intelligent digital solutions for smart operations. To achieve this, the industry will need to transition from a linear, manufacturing-driven, resource-heavy conventional business model, to a demand-driven, multi-faceted, and digital platform business model.
In order to be an effective space for key players in the energy industry to collaborate, innovate, connect, co-develop, and transact, a platform ecosystem needs to be open, trusted, and transparent to ensure genuine conversations and real problem-solving.
"Digital technology will be fundamental to help us to manage a more distributed, diverse and decentralised energy system. It is already transforming the way we manage our assets today," said Dan Jeavons, Vice President for Digital Innovation and Computational Science at Shell.
The third industrial revolution: energy internet - 'internet of energy (IoE)'
Devised by Jeremy Rifkin, the 'third industrial revolution' furthers the digital platform ecosystem offering the energy industry the opportunity to create an 'energy internet' of a smart, responsive, sustainable, and decentralised network of energy and information. Such a network would create millions of jobs and help to eliminate energy poverty.
Based on multi-directional flows of renewable energy and supported by the digital revolution, the 'internet of energy (IoE)' uses the internet of things (IoT) technology combined with a variety of energy systems to reduce inefficiencies in existing energy infrastructure by increasing generation, transmission, and use of electricity.
What makes IoE different from IoT?
IoE builds on the principle of IoT to provide people with the necessary data to optimise, manage and automate the power grid. Using IoT devices such as smart sensors and communication technologies to connect every point within the power grid. IoE creates an ecosystem to support the power grid's ability to operate more efficiently, resilient, and reliable. IoE removes barriers when it comes to the flow of information transitioning from a two-way flow, to a multi directional flow of information.
When it comes to successful application of IoE, the solution depends on four core pillars: people, data, things, and processes. IoE automates and upgrades the energy infrastructure with the help of artificial intelligence (AI) to allow the exchange of big data. Adding IoE technology to the process not only eases the flow of energy and maximises its potential, it can also lead to the installation of smart grid technology, allowing users to create an integrated communication ecosystem to control power and electrical flow, measure usage, monitor health in their systems, and automate their systems. Smart grid systems also allow users to make better business decisions and forecasts.
What's more, IoE enables the successful incorporation of renewable energy sources into the ecosystem and with climate change driving the need for renewable energy generation, IoE bridges the gap between both home and commercial generation and the rest of the grid. Ultimately the use of IoE and digital platforms and ecosystems with the energy industry will drive change within the industry, overcoming challenges to become more efficient, more reliable, and reduce both production and end-user costs.