Sustainability LIVE London 2023: The Green Energy Forum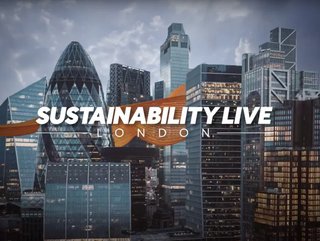 Sustainability LIVE London 2023
SUSTAINABILITY LIVE London is back, with 70+ speakers from companies including VIRTUS Data Centres, Vattenfall, EEX & Centre for Net Zero (Octopus Energy)
SUSTAINABILITY LIVE London will be back on September 6th and 7th 2023 at the Business Design Centre.
The highly anticipated two-day hybrid event will feature influential individuals from various industries exchanging concepts and proven solutions while offering practical insights to drive us toward a sustainable future.
SUSTAINABILITY LIVE London will feather more than 70 globally recognised leaders in the sustainability field addressing vital aspects of the industry. Whether it's delivering expertise or engaging in topical discussions, expect our speakers to explore issues impacting both our present and future. Grab your FREE ticket here.
Start planning your event now, by learning about the panel of experts delivering the Green Energy Forum
The panel on Green Energy explores the role of renewable energy sources in transforming the global energy landscape. The transition to green energy is essential to tackling climate change and achieving sustainable development goals. The discussion will examine current trends and innovations in the green energy industry, the challenges facing the adoption and scaling of renewable energy, and the opportunities and implications for various sectors of the economy.
David heads up the Solutions Team at VIRTUS, working with all customers to provide them with innovative, customised solutions to meet their needs. He has been at VIRTUS since 2009, originally as Head of Operations.
Stephen Lorimer has built new programmes and teams across smart cities, data and energy. Clean Energy Cities is my project at Centre for Net Zero, powered by Octopus Energy and delivered an international standard for cities to be the new leaders of the energy transition. Stephen has written the £16m business case that created the Data Standards Authority for the UK Government, and the £5m case for the London Office of Technology and Innovation for London's 33 boroughs and the Mayor.
He also managed a new £2m pre-seed fund for sustainable technologies at Imperial Business School. Stephen is an expert in sustainable cities and data sharing after years as the policy lead for data sharing for the UK government, for smart cities for the Mayor of London, and as a consultant for urban design and regeneration.
Viviana has over a decade's experience in commercial and strategic roles at financial commodity exchanges, with a focus on sustainable products. At EEX, Viviana leads initiatives to adapt EEX's product suite to the evolving needs of power traders as a result of increasing renewable energy capacity in Europe.
Marnix van Ginneken, Chief ESG & Legal Officer & Member of the Board of Management, Philips
After 15 years at Philips, Marnix van Ginneken is proud to champion the fully integrated approach to how we do business responsibly and sustainably. As a purpose-driven company, we know we have a responsibility towards society and we strive to embed these values ever deeper in the way we do business. This is why he is passionate about driving Philips' ESG strategy, targets and commitments.
*********
Grab your FREE ticket to the hybrid event, including The Green Energy Forum, here.
******
For more energy insights check out the latest edition of Energy Digital Magazine and be sure to follow us on LinkedIn & Twitter.
You may also be interested in Sustainability Magazine and EV Magazine.
Please also check out our upcoming event - Sustainability LIVE in London on September 6-7 2023.
BizClik is a global provider of B2B digital media platforms that cover Executive Communities for CEOs, CFOs, CMOs, Sustainability Leaders, Procurement & Supply Chain Leaders, Technology & AI Leaders, Cyber Leaders, FinTech & InsurTech Leaders as well as covering industries such as Manufacturing, Mining, Energy, EV, Construction, Healthcare + Food & Drink.
BizClik – based in London, Dubai, and New York – offers services such as Content Creation, Advertising & Sponsorship Solutions, Webinars & Events.