Why should energy leaders attend Sustainability LIVE London?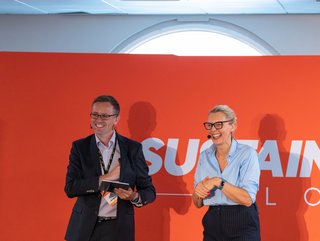 Sue Fennes from WeAre8 on stage with Neil Perry at Sustainability LIVE London 2022
Renewable energy is a pivotal topic and Sustainability LIVE London commits to hosting leaders and experts in this area to share insights with businesses
Sustainability is the biggest burden on everyone's backs. Both publicly and commercially, the topic comes up in a number of conversations, which impacts how businesses respond to the overwhelming shift to a new era of zero-emission energy.
As a result, leaders will be gathered at Sustainability LIVE London from the 6th to 7th September 2023 at the Business Design Centre—covering all the important topics that accommodate renewable energy.
Leaders from across the globe will be attending or tuning in virtually, and we want to invite more of the viewers from our portfolio of magazines to contribute to the conversation and experience the latest insights that the industry has to offer.

Renewable energy insights to come at Sustainability LIVE London
Joining Sustainability LIVE in London are the following speakers who will focus on decarbonisation and the role of energy transformation in doing so.
The Green Energy Forum
Time - 10:40 AM - 11:25 AM
Date - Wednesday 6th of September
Location - Stage 2
Speakers:
The panel on Green Energy explores the role of renewable energy sources in transforming the global energy landscape. The transition to green energy is essential to tackling climate change and achieving sustainable development goals. The discussion will examine current trends and innovations in the green energy industry, the challenges facing the adoption and scaling of renewable energy, and the opportunities and implications for various sectors of the economy.
The OCP Sustainability Discussion
Time - 12:15 PM - 12:45 PM
Date - Wednesday 6th of September
Location - Stage 2
Speakers: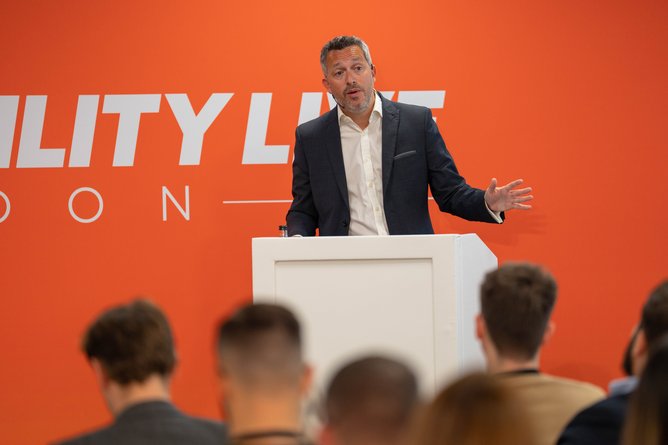 Sustainability LIVE London host speakers and sponsors from across the globe.
The Sustainable Transport Forum: EV & Mobility
Time - 12:45 PM - 1:30 PM
Date - Wednesday 6th of September
Location - Stage 2
Speakers:
The Sustainable Transport Forum panel delves into the remarkable potential of EVs to revolutionise the transportation sector. The development of EVs presents not only promise for decarbonised mobility, but also some new and cutting-edge technologies driving further efficiencies and improving life for all. Sustainability LIVE also welcomes Sam Clarke who recently spoke at another sister event, EV Magazine LIVE in February 2023.
The Net Zero & Planet Forum
Time - 2:50 PM - 3:30 PM
Date - Wednesday 6th of September
Location - Stage 1
Speakers:
Matt Bell, Founder at YLPP
Join us for a panel discussion on Net Zero & Planet where industry experts and thought leaders will share their insights and strategies for achieving a sustainable, net-zero future. Our panellists will discuss the latest advancements in green technology, renewable energy, and green finance, and share practical solutions for companies looking to reduce their carbon footprint and promote environmental stewardship. Don't miss this opportunity to learn from and engage with experts in the field of environmental sustainability.
National Grid's Sustainability Strategy
Time - 12:00PM
Date - Wednesday 6th of September
Speakers:
Join this year's renewable energy discussion
It's more than just a show. While we love for guests to attend for the keynotes, panels, and fireside chats, we'll be looking to hear more from the audience about their electrification journeys, the partnerships formed, and the next steps for industries when it comes to decarbonising transportation.
To see the full list of speakers, click here.
To get your free pass, click here.
To check out the previous event content, click here.
Join us and many other sustainability advocates at the event from the 6th to 7th September 2023, and have your questions answered about decarbonisation, renewable energy, and sustainable transformation.

Looking to share your innovations with a sustainability community?
Become a sponsor of Sustainability LIVE London where you can engage with an active audience through branded opportunities, workshops, and speaker experiences to lead the conversation on the future of sustainability.
Click here, to find out more about becoming a sponsor for Sustainability LIVE London.

******
For more energy insights check out the latest edition of Energy Digital Magazine and be sure to follow us on LinkedIn & Twitter.
You may also be interested in Sustainability Magazine and EV Magazine.
Please also check out our upcoming event - Sustainability LIVE in London on September 6-7 2023.
BizClik is a global provider of B2B digital media platforms that cover Executive Communities for CEOs, CFOs, CMOs, Sustainability Leaders, Procurement & Supply Chain Leaders, Technology & AI Leaders, Cyber Leaders, FinTech & InsurTech Leaders as well as covering industries such as Manufacturing, Mining, Energy, EV, Construction, Healthcare + Food & Drink.
BizClik – based in London, Dubai, and New York – offers services such as Content Creation, Advertising & Sponsorship Solutions, Webinars & Events.