IEA reports on global gas crisis result from Russia-Ukraine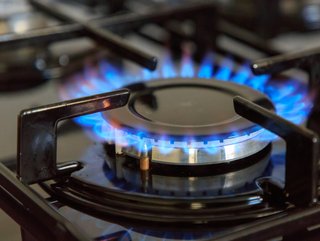 The IEA's Global Gas Security Review is a result of the Ukraine conflict and presents critical data on gas supply and demand
The IEA's latest annual Global Gas Security Review recognises the continued disruptions to worldwide gas energy supplies from the Russia-Ukraine conflict
Since the beginning of Russian attacks on Ukraine, countries have been hit hard by the lack of energy supply coming across borders. It's as if the conflict between the two countries created a much larger one between Russia and the entire globe, resulting in cutting off energy supplies—gas being the most volatile.

In order to sustain equitable levels of energy supply globally, organisations must deliver a continuous supply and build resilience into their supply chains to cope with mass disruptions. This is why localisation is taking place and countries are beginning to curate their dependencies on overseas energy supplies and protect their economies through energy proficiency.

The International Energy Agency (IEA) report, Global Gas Security Review 2023, covers the topic extensively, looking at the supply and demand of liquified natural gas (LNG) and the overall state of green gas supplies.
Reducing demand on global supply chains is key
The impact of Russia's gas supply cut-off led to some significant shifts in provision across the globe. In 2022, the consumption of natural gas across Europe and Asia fell by 1.5%, which is a similar reaction to that of 2020—an impact of global lockdowns during the coronavirus pandemic.

Since the beginning of 2023, natural gas supplies began recovery as policymakers took action and other forces in the market influenced the shift to other sources.

According to the IEA report, the supply to Europe fell by almost 40 billion cubic metres (bcm), however, its demand dropped below that, suggesting a recovery from further resources and actions taken to limit the blow of Russia's actions.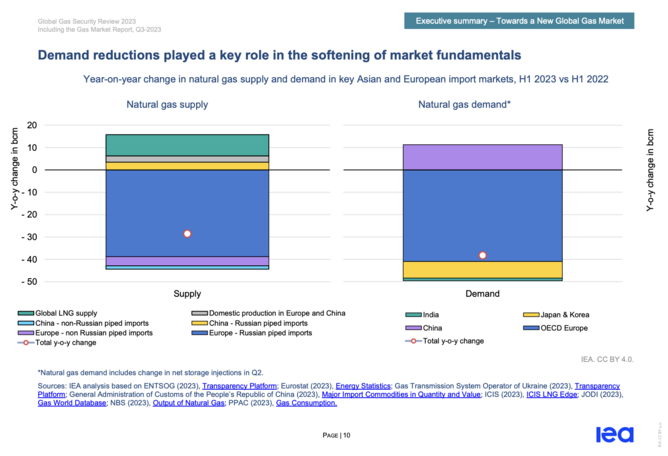 Demand reduction played a key role in softening market fundamentals
Meanwhile, China saw further reduction in supplies of non-Russian imports to meet its demand increase by 10 bcm since H1 2022.
Flat supply of global gas natural
There are a couple of different factors to consider when looking at the supply and demand shifts. In the category of Organisation for Economic Cooperation and Development (OECD) Europe, the demand fell due to household and commercial usage in the first quarter (Q1) of 2023—followed by a sharp drop in consumption in the second quarter (Q2).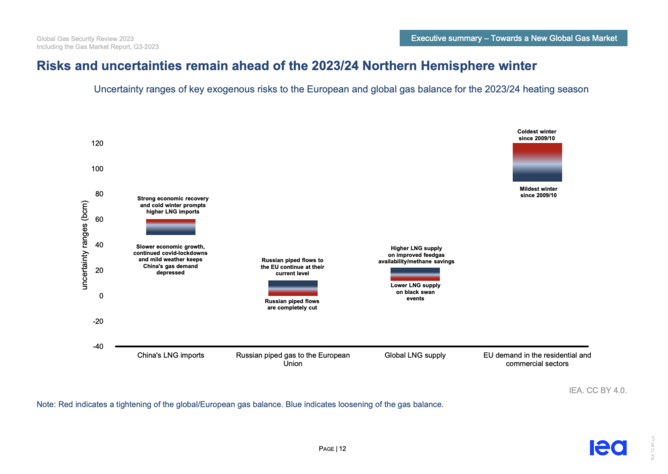 Risks and uncertainties remain ahead of the 2023/24 Northern Hemisphere winter
In Asia, the supply of natural gas in China saw recovery, however, this was levelled by the increase in demand in Q1 across Japan and Korea, along with contributions from nuclear power.
The overall gas demand isn't expected to change much during 2023 with potential for a small amount in 2024—a potential 2% increase to be supported by economic activities. Averaging out supply and demand is subject to winter conditions.
******
For more energy insights check out the latest edition of Energy Digital Magazine and be sure to follow us on LinkedIn & Twitter.
You may also be interested in Sustainability Magazine and EV Magazine.
Please also check out our upcoming event - Sustainability LIVE in London on September 6-7 2023.
BizClik is a global provider of B2B digital media platforms that cover Executive Communities for CEOs, CFOs, CMOs, Sustainability Leaders, Procurement & Supply Chain Leaders, Technology & AI Leaders, Cyber Leaders, FinTech & InsurTech Leaders as well as covering industries such as Manufacturing, Mining, Energy, EV, Construction, Healthcare + Food & Drink.
BizClik – based in London, Dubai, and New York – offers services such as Content Creation, Advertising & Sponsorship Solutions, Webinars & Events.