Field Energy secures capital for European energy storage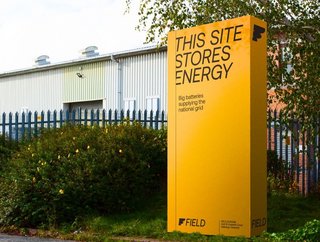 Credit: Field Energy—expanding into European battery-energy solutions
Created by the Co-Founder of Bulb Amit Gudka, Field Energy secured capital from DIF Capital Partners to take its business to the European energy market
The global energy market is expected to produce 83,000 terawatt-hours of energy in 2050, but all that power will need somewhere to go and with global investment in the billions, companies in the energy storage space will need to accumulate 29.2TWh of capacity to keep up.

With that in mind, more businesses are looking to contribute as well as new companies like that of the Bulb Co-Founder Amit Gudka. Known as Field Energy, his energy storage business developed after his departure from Bulb. The company is undergoing measures to expand into Europe and with the support from DIF Capital Partners, a Dutch infrastructure investor, Field Energy will receive equity for its growth.

Field Energy previously received investments from a round led by the venture capital fund Plural, which resulted in a capital raised of £30m. It was awarded £47m from Triple Point Energy Efficiency Infrastructure Company.

These funds will be leveraged to facilitate Field Energy's plans to expand into European renewable energy markets, primarily in renewable infrastructure, but the company already operates a number of UK-based battery storage sites.
A mission revolving around renewable energy
Field Energy is driven by net-zero emissions, and is inherently in a great place to break into the global market of renewable energy storage. The company is developing and optimising some of the necessary infrastructure that is required to enable sustainable solutions to hold up society.

With projects beginning in the UK, the company has its sights set on new markets in Europe to add to its current portfolio of storage facilities, including:
20 MWh site in construction at Gerrards Cross
100MWh site that is currently development at Auchteraw
The Whitebirk site offering 50MWh
The Newport site offering 40MWh
The current operational site in Oldham with a capacity of 20MWh
As expansion continues, Field Energy is looking to support landowners and businesses that want to venture in the battery storage space.

As a result of its current efforts, the company boasts a CO2-equivalent reduction of around 3.9 million, which it is on track to achieve, and doing so will be 672MWh of operational storage by March 2026.