Top 10: Electric Vehicle Charging Businesses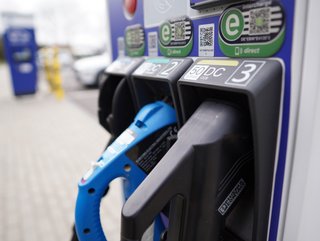 The top 10 EV charging businesses cater for all consumer needs
These businesses have seen major growth, resulting from the electrical revolution and adoption of electric vehicles globally—creating energy opportunities
From home and business installations to overall public charging networks, these are some of the fastest growing and most influence businesses in the electric vehicle (EV) charging space. Set to achieve great things, these companies are working towards the goal of freedom through EV usage, which in turn will pave the way for more sustainable growth aligned with sustainability development goals.
10. Compleo Charging Solutions AG
Like many great automotive manufacturers, the charging provider Compleo Charging Solutions comes from Germany to offer a variety of public, commercial, and residential applications.
The organisation also plays a role in educating EV drivers, and companies looking to install charge points, through its Compleo Academy—teaching everything they need to know about EV charging. Compleo considers itself a 'one-stop-shop' for a variety of 'blue-chip' businesses.
9. BP Pulse
A regular sight on the roadside across the UK and born from a history of petroleum-based business. BP Pulse leverages a long history of energy sector experience to transform into one driven by a more sustainable source—renewable energy.
As a result, the company is about to offer home and public installations across the UK, including 50,000+ home wall chargers and a network of public charge points, including rapid and ultra-fast charging options.
8. ADS-TEC Energy
ADS-TEC Energy, based in Nürtingen, Germany, is undergoing a significant transition from relying on fossil fuels to embracing electrified solutions. Their approach involves decentralising solutions and developing intelligent, cross-sectoral systems that harness renewable energy sources.
One of the company's key offerings is smart grid solutions, which play a vital role in facilitating the broader adoption of sustainable energy and transportation. Additionally, ADS-TEC Energy provides a storage-based platform, further supporting the expansion of sustainable energy solutions. By leveraging these technologies, ADS-TEC Energy is actively contributing to the development of a greener and more efficient energy landscape.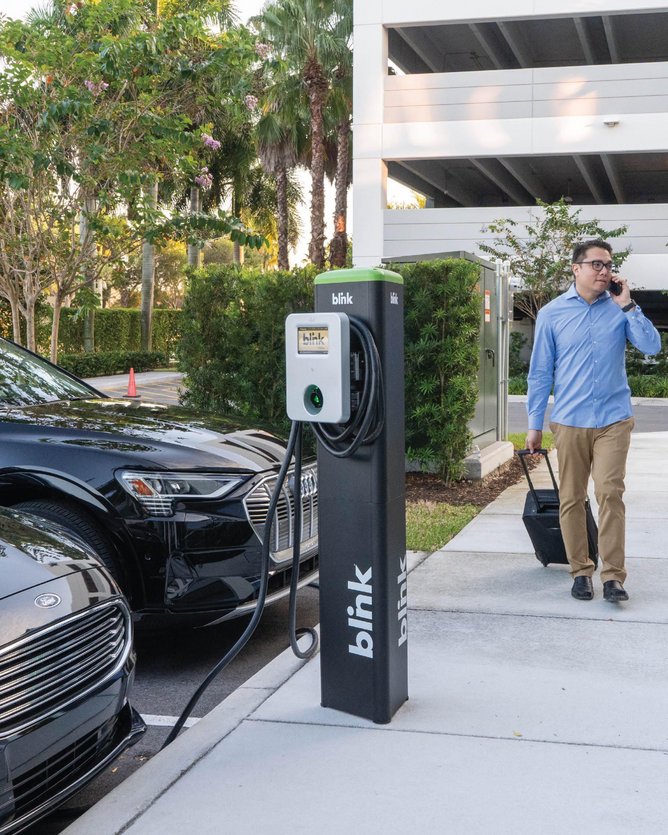 Blink Charging's public EV installation at work
7. Blink Charging
Based in Miami, Florida, Blink Charging is driven by climate change and the need to reduce emissions produced by transportation. It has become a driving force in EV adoption and is key to allowing drivers to enjoy EVs efficiently.
The company lives and breathes EV charging, and is now a leading operator of charging services in the United States.
6. Allego
The primary focus lies in ensuring widespread accessibility of chargers for everyone. Allego, a Dutch company, is actively working towards expediting the availability of public charging solutions.
With operations spanning across 16 countries, Allego's network encompasses over 40,000 sockets, facilitating EV drivers to conveniently access charging in an extended range of locations. In total, this extensive network covers approximately 1.5 billion kilometres of road, effectively expanding the reach of electric vehicle charging infrastructure.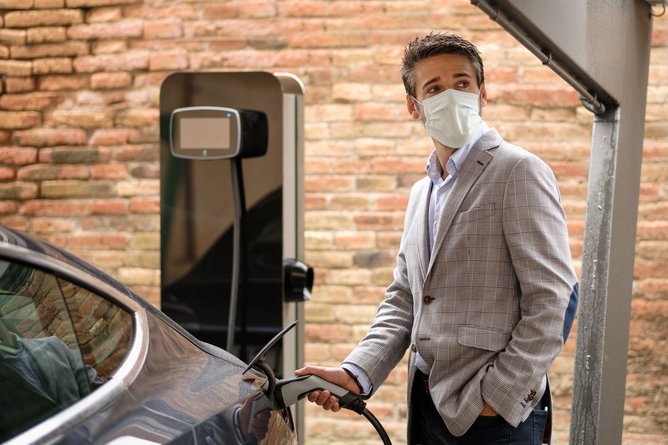 Wallbox rethinks charging to allow drivers to access power at the most distinctive places
5. Wallbox
The Wallbox stands out not just for its sleek and elegant design, but also for its advanced charging solutions that incorporate energy management capabilities. This integration fosters a stronger connection between homeowners and the energy grid, enhancing their overall charging experience.
By adopting a unique approach to charging, the company has taken into consideration how customers interact with EV chargers as digital and convenience take precedence. This innovative mindset has led to the creation of a unique blend of style and performance, setting the Wallbox apart in the market.
4. NaaS Technology
The Chinese pioneer in charging technology is determined to establish itself as a frontrunner in this industry. Based in Anji, Zhejiang Province, the company upholds its motto: "The value of green waters and green mountains is equal to that of gold and silver mountains."
NaaS, a rapidly expanding EV charging service provider in China, offers a range of options through online and offline platforms. NaaS was also chosen to support the development of charging solutions supplied by the Chinese automaker Nio.
3. EVgo
EVgo provides a diverse array of EV charging solutions tailored for businesses and commercial users. What sets them apart is their unique approach of covering all costs for their host partners. This means that, while EVgo charges consumers' cars, the companies they collaborate with don't have to bear any financial burden. This mutually beneficial arrangement allows all stakeholders to access cutting-edge, fast-charging solutions without any additional costs.
The company is now one of the critical leaders in this space, offering solutions that cater to the specific requirements of fleet operators. EVgo has developed seamless transitioning options, making it easier than ever for fleet operators to embrace electric vehicles and integrate them into their operations. With EVgo, businesses can confidently make the switch to cleaner, more sustainable transportation alternatives. EVgo is also boosting its performance in this area working with General Motors to integrate with its Ultium platform, and is working to add more than 3,000 chargers to its network.
2. ChargePoint

For over a decade, ChargePoint has been at the forefront of charge point installation and innovation, establishing itself as a prominent installer in the United States. With just one account, customers gain access to a vast array of charging solutions, numbering in the hundreds. Impressively, ChargePoint has already deployed over 158 million chargers, attracting a significant portion of the Fortune 50 companies. The company is currently on track to install 50,000 charging stations globally.
ChargePoint's unwavering focus on charging solutions is a strategy that resonates with its ever growing customer base of over 5,000 satisfied clients. The company is driven by a team of dedicated EV drivers who intimately understand the challenges faced by the public when transitioning from internal combustion engines. In fact, more than 70 employees at ChargePoint boast more than five years of experience in this dynamic field. This expertise enables ChargePoint to deliver tailored solutions that address the unique needs of EV drivers.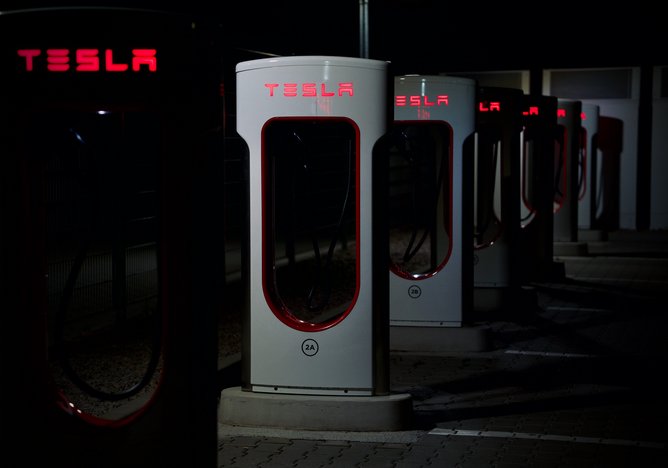 The Tesla Supercharger network is no longer exclusive to its loyal electric vehicle customers
1. Tesla

The leading EV maker and a provider of fast charging solutions, Tesla dominated the market before it opened up its 45,000+ Supercharger network to other EV brands. Now the company has become an all-round provider of public charging for the industry and continues to expand its charging network. Not only is Tesla becoming increasingly capable at serving EV users, but it's also mastering its own supply chain, by monopolising the production of all its solutions.
Aside from its charging network, Tesla's car remains the top EV choice for many categories and it is also looking to revolutionise the logistics sector with the introduction of its Semi truck. Making Tesla an all-rounder in the grand scheme of electrification, it also ticks the box for battery manufacturing, expanding its efforts to produce more EV battery cells.