ExxonMobil's low-carbon hydrogen plant to be world's biggest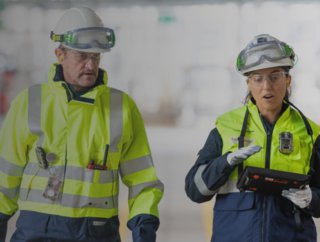 "We are proud of the fact that ExxonMobil plays a vital role in providing reliable and affordable energy and products while supporting a lower-emission future," says Darren Woods, Chairman and CEO of Exxon Mobil. Credit | ExxonMobil
Honeywell's carbon capture technology allows ExxonMobil to reduce CO2 emissions & support the energy transition, says Honeywell's Barry Glickman
Hydrogen is an increasingly important part of The International Energy Agency's (IEA) goal to reach net zero emissions by 2050, the IEA says.

It is crucial for the especially hard-to-decarbonise sectors such as heavy industry, and the IEA sees a future with hydrogen and hydrogen-based fuels meeting 10% of global energy needs, working alongside carbon capture and storage to achieve global emission reduction.

'Fuelling the world safely and responsibly'
Energy company ExxonMobil has been operating for more than 140 years, and can now be found in more than 60 countries with a global team of 62,000 scientists, engineers, researchers, technicians, professionals and other employees, representing more than 160 nationalities.

ExxonMobil is focussed on providing the energy that the global economy requires, whilst also offering lower-emission solutions.

"For too long, the conventional wisdom about ExxonMobil was that we had to make a choice to either meet the world's energy needs or play a leading role in the energy transition. That view has always been flawed," says Darren Woods, Chairman and CEO of Exxon Mobil.

"The fact is, it is an "and" equation – one in which we can produce the products societies need and lead in reducing greenhouse gas emissions, both our own and others."

The largest low-carbon hydrogen project in the world
ExxonMobil invests in technology and communities to bring the world better energy, working to ensure that supply meets demand, and that the energy of tomorrow is inline with global sustainability targets.
The company is planning its first world-scale plant for the production of low-carbon hydrogen at its refining and petrochemical facility at Baytown, Texas, in support of its ambition to achieve net-zero greenhouse gas emissions (Scopes 1 and 2) across operated assets by 2050.
Production of up to 1 billion cubic feet per day of hydrogen made from natural gas is expected at the facility, with over 98% of the associated CO2 to be captured and safely stored underground once the project starts up in 2027-28.
This would result in the largest low-carbon hydrogen project in the world.
Through using hydrogen to fuel the Baytown plant, site-wide CO2 emissions could be reduced by up to 30% compared to current operations.
"ExxonMobil's investment in carbon capture technology shows our commitment to supporting customers in their decarbonization efforts and to reducing emissions at our own operations," says Dan Ammann, President of ExxonMobil Low Carbon Solutions.
"The scale of this project is expected to enable up to 30% of Scope 1 and 2 emissions from our Baytown facility by switching from natural gas as a fuel source to low-carbon hydrogen."
Carbon capture and storage boosting the future of hydrogen
The carbon capture and storage project included in this plan would be one of the world's largest, capable of storing up to 10 million metric tons of CO2 per year, potentially doubling ExxonMobil's current carbon capture and storage capacity of nine million metric tons per year.
The carbon capture and storage facility also acts as ExxonMobil's initial contribution to the Houston carbon capture hub concept, large-scale deployment of carbon capture and storage in the Houston area that ExxonMobil supports alongside 10 other companies. The effort aims to significantly reduce industrial CO2 emissions, supporting the city of Houston to achieve its goal of becoming carbon-neutral by 2050, and has evolved into a cross-industry effort to capture and store up to 100 million metric tons of CO2 per year by 2040 from Houston-area power plants refineries and petrochemical facilities.
ExxonMobil has partnered with Honeywell to use carbon capture technology to capture up to 7 million tons of CO2 a year from the Baytown hydrogen project.
"The use of Honeywell's technology enables ExxonMobil to reduce CO2 emissions at a large scale," says Barry Glickman, Vice President and General Manager, Honeywell Sustainable Technology Solutions.
"Our ready-now carbon capture technology works to decarbonise production processes and is effective because it can allow for significant emissions reduction that can play a major role in the energy transition."
Using hydrogen to provide low-emission fuel for tomorrow
ExxonMobil believes that no single technology will get the world to net zero while maintaining the living standards today's energy system supports — as Woods says, an "and" equation.
ExxonMobil has committed to leveraging its engineering and technology expertise towards a range of solutions, including hydrogen and carbon capture and storage.
"Through it all, one thing remains clear – the world needs the energy and products we provide," says Woods.

"We are proud of the fact that ExxonMobil plays a vital role in providing reliable and affordable energy and products while supporting a lower-emission future."
******
For more energy insights check out the latest edition of Energy Digital Magazine and be sure to follow us on LinkedIn & Twitter.
You may also be interested in Sustainability Magazine and EV Magazine.
Please also check out our upcoming event - Sustainability LIVE in London on September 6-7 2023.
BizClik is a global provider of B2B digital media platforms that cover Executive Communities for CEOs, CFOs, CMOs, Sustainability Leaders, Procurement & Supply Chain Leaders, Technology & AI Leaders, Cyber Leaders, FinTech & InsurTech Leaders as well as covering industries such as Manufacturing, Mining, Energy, EV, Construction, Healthcare + Food & Drink.
BizClik – based in London, Dubai, and New York – offers services such as Content Creation, Advertising & Sponsorship Solutions, Webinars & Events.