L.E.K. & Shell release Sustainable Aviation Fuel report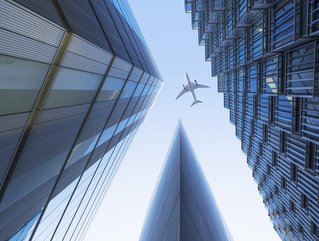 "All value chain participants have a role to play and choices to make in the journey to decarbonise aviation," shares Jack Duckworth, Partner at L.E.K. Consulting. Credit | Getty
SAF is the only near-term scalable option to decarbonise the aviation sector before 2050 says a new report by L.E.K. Consulting, commissioned by Shell
Since 1993, global strategy consultancy L.E.K. Consulting (L.E.K.) has been working with business leaders to seize competitive advantage and amplify growth, guiding leaders across all industries, from global corporations to emerging entrepreneurial businesses and private equity investors.
Fuelling the Future of Aviation: the new report by L.E.K
L.E.K. has released a report — Fuelling the Future of Aviation, Making Sustainable Aviation Fuel a Reality — showing the necessary actions and implications of scaling up Sustainable Aviation Fuel (SAF) to decarbonise the aviation industry.
The report, commissioned and funded by Shell, identifies the scale of the challenge, the funding options, and the action plan to accelerate and deliver SAF, which it identifies as the only near-term scalable option to decarbonise the aviation sector before 2050.
"Sustainable Aviation Fuel's central role in decarbonising aviation is unequivocal, and cannot be underestimated," says John Goddard, Senior Partner and Vice Chair, Sustainability at L.E.K. Consulting.
"For the sector to meet its environmental goals, it is critical that stakeholders across both industry and government collaborate to accelerate the acceptance and adoption of SAF. Time is of the essence: without action now, the decarbonisation goal will not be achieved."
L.E.K.'s report clarifies the central role that SAF will play in the future of aviation, sets out the key challenges that must be overcome, and offers insight for all value-chain participants on the roles that they will need to play to accelerate and deliver a clean future for the global aviation sector.
Sustainable Aviation Fuel: reducing emissions
Whilst there is no single solution, SAF is the critical lever for decarbonising the aviation sector today, to 2050, and beyond, the report says:
For the sector to achieve its target of 65% penetration by 2050, it will require global capacity in excess of 400MT p.a., compared to a capacity of <1MT p.a. todays. Whilst hydrogen and battery electric may represent a paradigm shift in the future for certain segments of the aviation industry (e.g., regional and short-haul), SAF is the only solution that can be scaled today, and across all journey lengths.
The unit cost of SAF is likely to remain >2x the cost of kerosene to 2050: whilst each technology pathway for SAF production is expected to experience significant declines in cost, the required capacity can only be delivered by progressive shifting to more expensive solutions - in particular Power to Liquids - thereby eroding the technology cost benefit.
In aggregate, SAF will cost USD 3.5-5.5 trillion in excess of a kerosene-only future: whilst this is a significant quantum, this cost must be seen in the context of the overall cost of delivering a net zero future, which has been variously estimated as c. $130-140 trillion over the period 2022 to 2050.
Airline customers can pay for it, whilst delivering an aviation sector that can grow with renewed social licence: were costs passed through to customers, prices would need to be c.18% higher in 2050 relative to a kerosene-only world. If willingness to pay can be accessed, and if competitors can operate on a level playing field, this price increase would cause volume demand to be only c.7% lower by 2050, implying an aviation sector that would be growing in volume terms at 3-4% p.a. only c.0.3% p.a. lower than in a no- SAF world.
"Technology commercialisation is at the heart of the solution for SAF," Philip Meier, Partner at L.E.K. Consulting comments.
"Mechanisms must be found that will provide the investment community with sufficient confidence to back novel production pathways, and to finance the scale and capacity that is needed to materially decarbonise the sector."
The present — and the future — for sustainable aviation
L.E.K. emphasises that aviation stakeholders must act now, presenting six crucial actions over the next decade to deliver SAF at scale:
1. Create consistent standards for SAF (regional and global)
2. Scale SAF supply, maximising existing feedstock usage, and scaling next generation
3. Grow SAF acceptance for industry and end customers
4. Reduce fuel consumption to limit cost increases
5. Build the infrastructure required to deliver SAF
6. Identify and support SAF pathfinders
"All value chain participants have a role to play and choices to make in the journey to decarbonise aviation," shares Jack Duckworth, Partner at L.E.K. Consulting.
"A holistic solution is needed: one that creates a level playing field, and the right incentives at each stage from feedstock producers to end customers."
******
For more energy insights check out the latest edition of Energy Digital Magazine and be sure to follow us on LinkedIn & Twitter.
You may also be interested in Sustainability Magazine and EV Magazine.
*********************************************
BizClik is a global provider of B2B digital media platforms that cover Executive Communities for CEOs, CFOs, CMOs, Sustainability Leaders, Procurement & Supply Chain Leaders, Technology & AI Leaders, Cyber Leaders, FinTech & InsurTech Leaders as well as covering industries such as Manufacturing, Mining, Energy, EV, Construction, Healthcare + Food & Drink.
BizClik – based in London, Dubai, and New York – offers services such as Content Creation, Advertising & Sponsorship Solutions, Webinars & Events.