Can sand batteries be scaled commercially?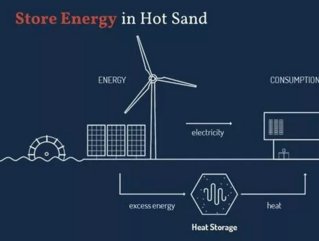 As Finnish researchers unveil the first fully working 'sand battery' which can store green power, all eyes will be on whether it can be commercially scaled
News that Finnish researchers have installed the world's first fully working 'sand battery' - which can store green power for months at a time - has attracted plenty of attention in these times of energy insecurity and environmental sensitivity.
The sand stores the heat at around 500°C, which can then warm homes in winter when energy is more expensive, potentially solving the conundrum of accessing reliable year-round energy supplies, according to the BBC.
The stored renewable energy can later be used in different energy demanding processes, replacing fossil-based combustion technologies that are common nowadays for heating and electricity production.

Polar Night Energy believes its sand-based high temperature seasonal heat storages may save over 100Mt CO2e per year in 2030 according to Mission Innovation's report. The amount is approximately 3% of the current EU emissions.

It now remains to be seen whether the technology can be scaled up to really make a difference - and whether developers can use it to get electricity out as well as heat.
NREL develops sand-based thermal energy storage prototype
Finland isn't alone in analysing silica's energy potential.
The National Renewable Energy Laboratory (NREL) is in the late stages of prototype testing a new thermal energy storage technology that uses inexpensive silica sand as a storage medium.
Economic Long-Duration Electricity Storage by Using Low-Cost Thermal Energy Storage and High-Efficiency Power Cycle (ENDURING) is billed as a reliable, cost-effective, and scalable solution that can be sited anywhere.
Particles are fed through an array of electric resistive heating elements to heat them to 1,200°C (imagine pouring sand through a giant toaster). The heated particles are then gravity-fed into insulated concrete silos for thermal energy storage.
The baseline system is designed for economical storage of up to a staggering 26,000 MWh of thermal energy. With modular design, storage capacity can be scaled up or down with relative ease.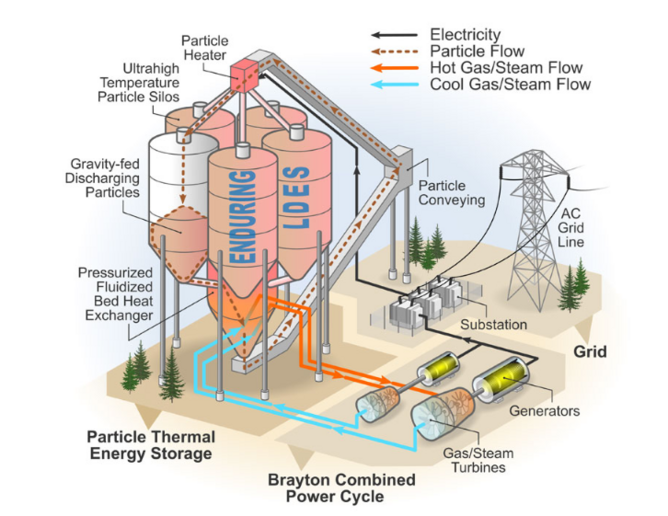 Researchers at the University of California, Riverside's Bourns College of Engineering developed a lithium ion battery made of sand, claiming it outperformed the industry standard by three times (click here).
But that was back in 2014. It found the problem with nanoscale silicon is that "it degrades quickly and is hard to produce in large quantities".
In recent times there has been renewed focus on sand as technological, sustainability and security sectors collide.
Silicon - which Tesla said in 2020 it would build up the use of in its batteries - provides an alternative to the more commonly used graphite, 70% of which comes from China.

Mercedes-Benz will incorporate a new, highly energy-dense battery in its upcoming electric G-Class from 2025, a solution to the problem of how to power large electric cars without weighing them down with heavy batteries.
The battery, made by start-up Sila Nanotechnologies, uses silicon-based anodes and is 20-40% more energy dense than comparable cells currently available.
Exploration company Allup Silica started trading on the Australian Stock Exchange in May following a fully subscribed $5mn IPO.

The company has established an inferred resource for Sparkler of 73 million tonnes at 96.6% silica.

Executive chairperson Andrew Haythorpe said the company had a significant workload ahead in exploring for new silica and other mineral opportunities and would seek to grow its portfolio through direct application, acquisition or joint venture.
"We will be working hard to progress our strategy to become a leading supplier of premium silica sands to meet the growing demand of global markets," he said.