China leads global increase in wind power generation patents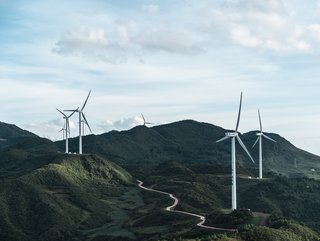 Analysis of the most recently available data, from Reddie & Grose, suggests that Chinese companies are leading the way in R&D in wind energy
Research from Reddie & Grose, a UK and European firm of Patent, Trade Mark and Design attorneys, shows a significant global increase in patent filings relating to wind power generation in the previous 10 years, with China producing the highest volume of patent applications in this time.
An analysis of published global patent applications relating to wind power generation shows an increase from approximately 9,000 published patent filings per year in 2016, to over 12,000 per year in 2021.
By region, China ranks first in volume over the last 10 years with 23,737 patent filings. In the same timeframe, Europe produced 16,396 patent filings and the US produced 16,074 patent filings. Korea and Japan follow with 6,611 and 3,809 respectively.
China currently has a 70% share in wind generation growth in 2021, dominating the other global players, such as the US (14%) and Brazil (7%).
China also contributed to a record year for offshore wind energy deployment. It commissioned nearly 14,000 megawatts more capacity in 2021 than the rest of the world has installed in any single previous year.
Dr Xiaoxi Zhu, Technical Assistant, Reddie & Grose says "China's large land mass and long coastline is an exceptional resource for wind generation. The Gansu Wind Farm Project alone, found in windy desert regions outside the city of Jiuquan, accounts for one-seventh of the country's capacity with a total reserve of 200 million kilowatts."
Research also shows the financial benefit of protecting innovation with patent filings. Using BloombergNEF's list of top 10 wind turbine manufacturers, the data shows a positive correlation between the volume of published patent filings and commercial success.
Georgina Ainscow, Partner, Reddie & Grose says "The top 10 largest wind turbine companies account for over 75% of total global installed capacity every year. Their market success is irrefutably linked to a comprehensive patent strategy that protects innovation and ensures that their technology is desirable, and cannot be mimicked, when decisions are made on wind energy projects."
The dominance of these companies is expected to continue as their technology is utilised to meet the wind energy industry's Net Zero targets.
Xiaoxi Zhu concludes "Net Zero success relies on 8 million megawatts wind power capacity by 2030, equal to doubling 2020's record growth in average annual capacity. This can be realised with a global push to accelerate innovation. Bigger turbines with higher power ratings are needed, as are solutions for either anchoring or floating offshore energy. A greater obstacle will be overcoming the variability issue with research into low-speed turbines and energy storage."