Vestas strives for leadership in the wind energy sector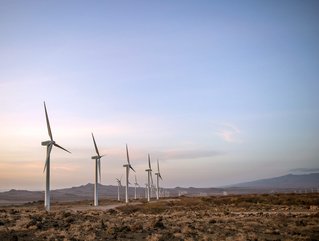 Credit: Vestas | The company's wind energy product based in Turkana, Kenya
An overview of Vestas Wind Systems and its unwavering commitment to renewable energy, climate action, and equity across its extensive energy talent pool
With aspirations of becoming the global frontrunner in sustainable energy solutions, the Vestas Wind Systems' entire endeavour revolves around propelling and actualising these solutions.
On a daily basis, the company's workforce, comprising 29,000 employees, contributes to the betterment of the world through involvement in the global design, fabrication, installation, advancement, and upkeep of wind energy and hybrid projects. Their achievements include the successful installation of over 169 gigawatts (GW) of wind turbines across 88 nations, resulting in the prevention of a substantial 1.5 billion cubic tonnes of carbon-dioxide emissions into the atmosphere.
This accomplishment assumes a critical role in fostering a more sustainable energy terrain. Drawing upon a historical journey spanning more than four decades in wind energy, the company's groundbreaking attainment of 100 GW installations and wind turbine servicing outpaces all others, reinforcing its fundamental position in steering the sustainable era's course. This triumph uniquely situated them to lead the trajectory towards a more sustainable planet.
At its core, the company holds an impressive legacy and paramount expertise in wind energy, which is a result of almost 80 years of operation in the sector. A firm conviction holds that wind power will stand as the bedrock of forthcoming sustainable energy systems. Consequently, their unwavering focus persists in conceiving solutions that expedite the energy transition, thereby fortifying the company's perpetual dominance in the domain of wind energy.
Vestas is driven by a strong desire to improve the world and play a role in fostering a sustainable future. The company's invaluable foundation is its enthusiastic workforce, comprising a large number of dedicated individuals. These employees are at the core of its accomplishments, underscoring the need to consistently nurture a culture that enables each person to flourish and attain their utmost capabilities.
There are a number of principles that guide actions taken by Vestas, including:
Never compromising on safety and following its Code of Conduct
Action to adopt an outside-in approach to challenges and identifying where customers seek value
Agility in the event of disruption, which allows for rapid adaptation in line with its long-term strategy
Clear goals, outcomes, and objectives allow more freedom of execution
Consistency and constructive feedback on its work
Adopting transparency of information and engaging with its community
Diversity a key enabler of insights and innovation within high-performing teams
Sustainability wind turbine blade manufacturing
An advancement within the company's CETEC project led to the development of an innovative chemical process. This process effectively transforms turbine blades made from epoxy into a circular shape, eliminating the necessity for altering the blade's design or material composition.
"Until now, the wind industry has believed that turbine blade material calls for a new approach to design and manufacture to be either recyclable, or beyond this, circular, at end of life," says Lisa Ekstrand, Vice President and Head of Sustainability at Vestas.
By leveraging a newly established value chain, which receives backing from Stena Recycling, a prominent name in Nordic recycling, as well as Olin, a global epoxy manufacturer, Vestas will concentrate on expanding the implementation of this groundbreaking chemical disassembly technique into a commercially viable solution. As this solution matures, it will mark the initiation of a circular economy for all epoxy-based turbine blades—both those currently in use and those designed in the future.
"Going forward, we can now view old epoxy-based blades as a source of raw material. Once this new technology is implemented at scale, legacy blade material currently sitting in landfill, as well as blade material in active wind farms, can be disassembled, and re-used. This signals a new era for the wind industry and accelerates our journey towards achieving circularity."
Addressing the challenge of recycling major components from the wind energy sector will allow Vesta to drastically improve the lifecycle of critical renewable infrastructure and adds another string to its sustainability strategy.
******
For more energy insights check out the latest edition of Energy Digital Magazine and be sure to follow us on LinkedIn & Twitter.
You may also be interested in Sustainability Magazine and EV Magazine.
Please also check out our upcoming event - Sustainability LIVE in London on September 6-7 2023.
BizClik is a global provider of B2B digital media platforms that cover Executive Communities for CEOs, CFOs, CMOs, Sustainability Leaders, Procurement & Supply Chain Leaders, Technology & AI Leaders, Cyber Leaders, FinTech & InsurTech Leaders as well as covering industries such as Manufacturing, Mining, Energy, EV, Construction, Healthcare + Food & Drink.
BizClik – based in London, Dubai, and New York – offers services such as Content Creation, Advertising & Sponsorship Solutions, Webinars & Events.